New season has started! After last season's JIN 2 , BOSS 2 and whole lot more, the new season also brings forth many new ones. Here I'll just list a brief summary of each drama that I'll be watching/following. Some I've already started on the reviews, most haven't. Still waiting for some subtitles.
1.
Bull Doctor
One of the first ones to open for the new season.
Esumi's character Tamami is the "bull doctor" of the show's title, which comes from the word "bulldozer." Ignoring any opposition from the people around her, she uses any means necessary to determine the truth behind the deaths of the bodies she examines. Because of her personality, she is constantly at odds with both Ishihara and Inagaki's characters- Tokyograph
Take a look at review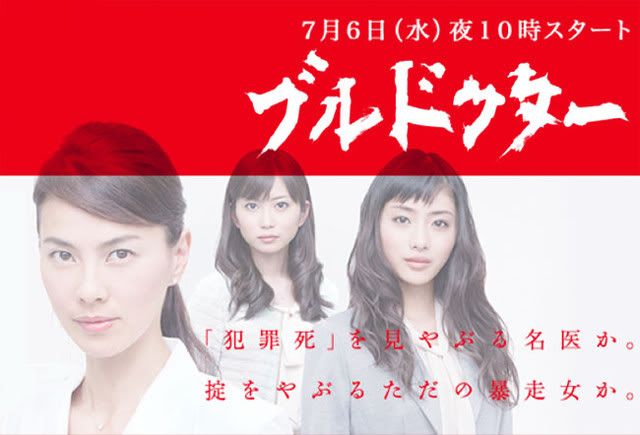 2.
Zenkai Girl
"Zenkai Girl" is the first time that Aragaki is playing the main character in a television series, though she has previously had several roles as major secondary characters. In the series, she plays Wakaba, an ambitious international lawyer with dreams of rising to the top. After finding a job at a law office, her boss (Yakushimaru Hiroko) gives her an unexpected assignment: to take care of the boss's 5-year-old daughter. ~Tokyograph
Take a look at review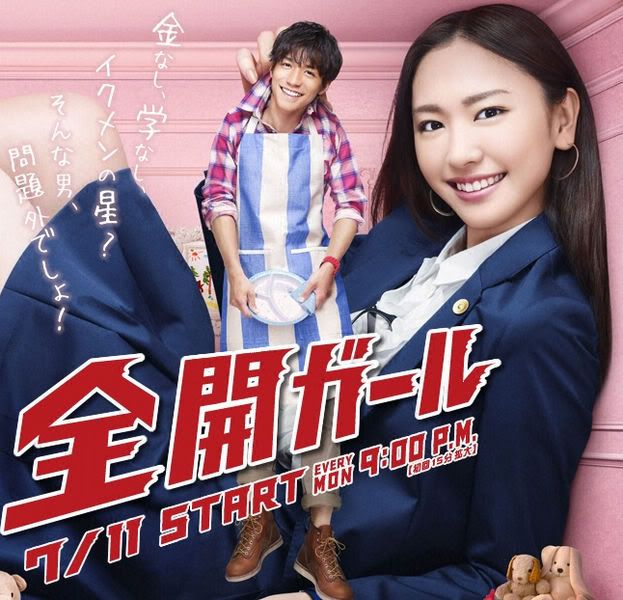 3. Don Quixote
Masataka Shirota (
Shota Matsuda
) has a weak disposition and works in a child consultation center. One day, his soul changes bodies with yakuza boss Jin Sabashima (
Katsumi Takahashi
) who lives in the same small town. After this, Masataka Shirota becomes strong willed, dispenses odd advice and boldy goes forth to save the lost children at the child consultation center - AsianMediaWiki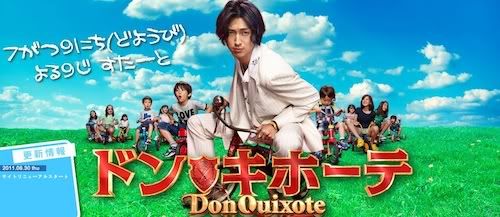 4.
Team Batista 3
A murder occurs inside a new MRI model in connection with the establishment of an Autopsy Imaging Centre at Tojo University Hospital which will help to determine the cause of death through the use of MRIs and CTs on any dead body. While investigating the truth, the pair of Taguchi Kohei and Shiratori Keisuke close in on the dark side of the sloppy autopsy system. Furthermore, Ikaruga Yoshimasa (Takahashi Katsunori), the head of the Metropolitan Police's Information Office, and Associate Professor Sasai Sumire (Konishi Manami) of the hospital's forensic medicine department oppose the centre's establishment.-JdramaWeblog
Review
5.
Soredemo, Ikite Yuku
A man (Eita) whose younger sister was killed by a friend, who meets the friend's sister (Mitsushima) 15 years after the incident. Both of their families have been burdened with grief, but through their meeting they struggle to find a brighter tomorrow.- Tokyograph
Review
6.
Hanawake no Yonshimai
A dad who is popular with the ladies and a mom that continues to love the dad without any doubt like a young girl. The four sisters that the unbelievably ironclad husband and wife raised includes, an unmarried and divorced, a marriage hunter, a boyfriend-less, and one that has no luck with men. Out of them all, the second daughter Takemi, was the problem child, having divorced multiple times and has 3 kids. Because Takemi lives true to herself, she often ends up standing out from everyone, and gets called "the femme fatale with many lovers," problem child," and "devil." Will she end up causing many humorous troubles!? --
TBS
Review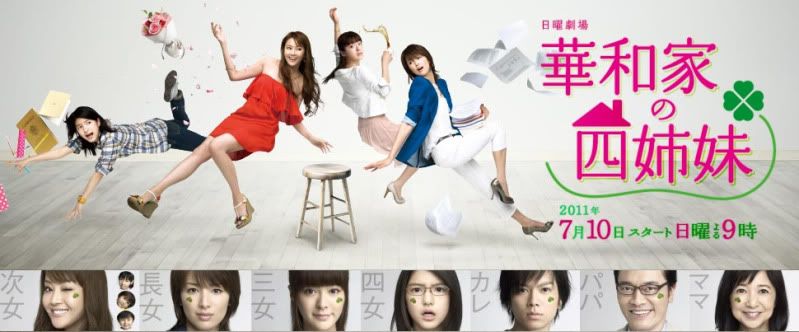 7.
IS ~Otoko Demo Onna Demo Nai Sei~
"IS" depicts the life of the intersexual Hoshino Haru (Fukuda Saki) and his struggles with his family, life and love. He officially was born as a girl, but was raised as a boy throughout most of his childhood. He enrolls into a special senior high school in order to acquire the license of a cook, but due to his birth certificate stating that he is a girl, he is forced to become a female student at the new school. Things become even more difficult for him, when his body starts to become more feminine and he develops deeper feelings for a male student.- tokyohive
Review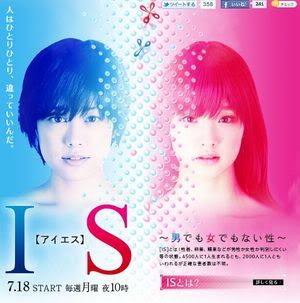 Basically, that's what I hope to watch this season. I've started on several, Soredemo, Ikite Yuku, Bull Doctor, Zenkai Girl and these three seem to be promising dramas, so far. I'm most impressed with Soredemo, if you've read my reviews, it's definitely a keeper if you're into family drama genre. Zenkai Girl is hilarious, the same goes for Don Quixote. As for Team Batista, I'm not familiar with the previous 2 seasons, but the first episode seems to be quite interesting. Out of the 7 dramas, I've yet to watch Hanawake no Yonshimai and IS. Hanawake has quite a solid cast, I've seen some of the actresses in other dramas, they're good. As for IS, it was just out last Monday. The theme itself is very intriguing, frankly, I didn't even know the term Intersexual till the appearance of this drama. It is actually based on manga and I took the initiative to read it, it was surprisingly good! So I hope they did the same justice with the live-action.
So, here's to the new season!