SPEC Shou is back with its wittiness and eccentric plot. Erika Toda and Ryo Kase are back together as a team in the Unidentified Crimes Unit of the Tokyo Metropolitan Police Department (such a long name!). A mysterious murder of one SPEC holder occurred which triggered their radar to suspect something weird was going on. Who wouldn't be suspicious if the suspect was wearing all black and having the power of teleportation, not to mention, with his/her face covered magically. Besides Saya and Sebumi, another two newly demoted members join in their group. The case involves a student whose parents were killed in the attempt to murder Satori, a SPEC holder who can see through people's mind.
Not going to spill all the beans to you, but watch it! Subs are available and if you're a fan of SPEC series, you should not miss this. I like how random and just weird the acting was, like for example, the sucking of lemons by one of the SPEC holders in order for his premonition to work, and how Saya has to join hands with them, turn one round or enchanting weird wordings. But it is this whole quirkiness of the show that makes it engaging for audiences. Maybe not to all, but like I said, you just need to get used to the style of the show to be intrigued!

Just an observation: Fukuda Saki is in here too, for several short scenes. Because of her recent IS character that needed her to cut short her hair, she appeared in this SP with the exact same short hair too. And did I just see Hoshino Haru for the first few minutes? The way she talked, the way she acted were just like Haru. I'm thinking maybe they just decided to make a reference to Haru, whether intended or not, I leave it for you guys to decide.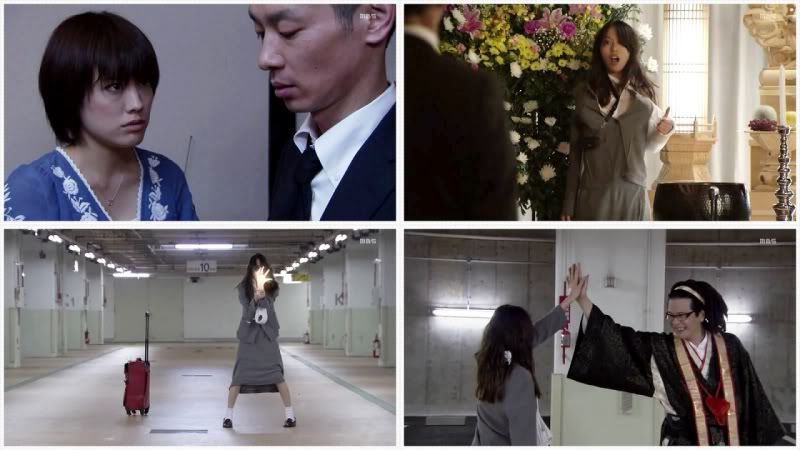 Saya is probably one of those rare characters that don't need to be all powdered up before a take, I even think that Erika Toda was having great fun playing Saya. Her hair is all over the place the whole way through, didn't look like they even combed it lol…but that's what makes the character interesting to watch. Then, we also have this partner who is too serious, not even a smile! So rigid but really, they make such a good team when put together in the screen xD.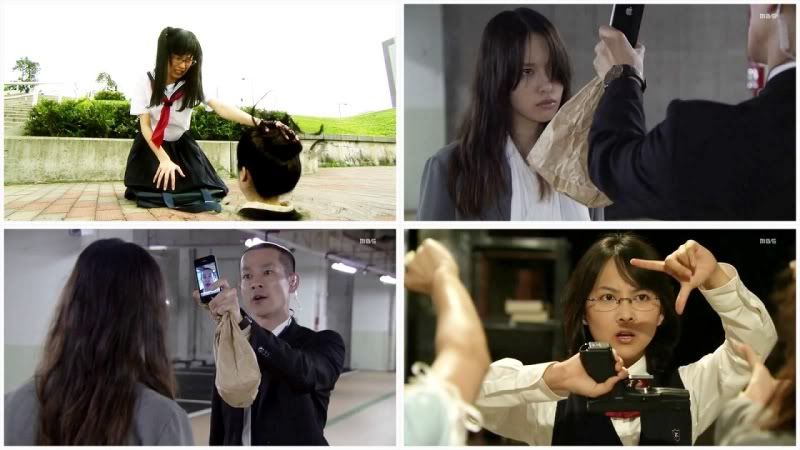 We get to see Saya using a lot of her SPEC in this SP. Her ability to communicate with the dead SPEC holders can be quite helpful at times, and so we get the chance to see some of the previous characters in the drama. Having Youta appear around the end of the show is pleasant too.
Rating: 9/10 - Watching Saya, Sebumi and the bunch of weirdos are more than enough! What else do you want?