I'm a huge fan of Yutaka Takenouchi and I shall not make that a secret or be quiet about it lol. I've liked him since his carefree turned a good responsible guy back in Shotgun Marriage or Dekichatta Kekkon. That was in 2001. And ever since, I've been trying my best to follow his dramas/ movies, whenever I have the chance to get my hands on them. Funny thing is I'm sure a lot of his fans have been one since his Long Vacation or Beach Boys days...I guess I was a bit late in the scene but no regrets. All I'm hoping is that he keeps on acting! Despite his old age xD He's actually 41 now if not mistaken. Still as handsome as ever!!!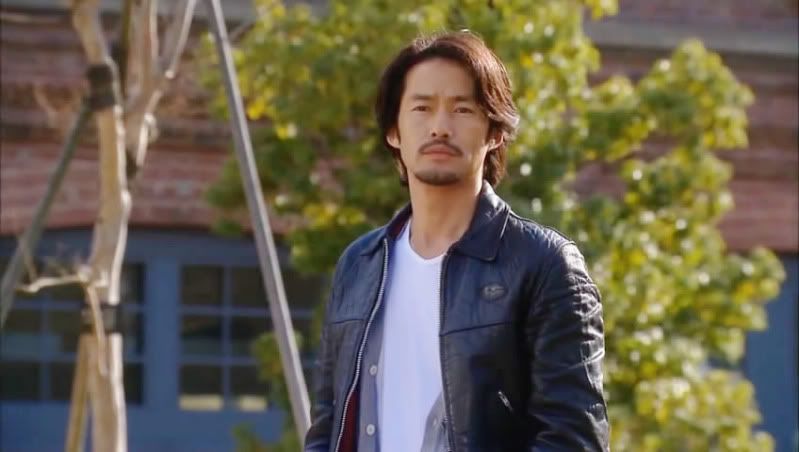 In Mou Ichidou Kimi ni, Propose or in other words would mean, Proposing to You, Once Again, he plays an ace mechanic (Miyamoto Haru) despite having the lowest sales at his workplace. He's married to a librarian, Kanako (Wakui Emi), and is having a normal happily married couple's life until one day, Kanako suffered from subarachnoid hemorrhage (as taken from wiki), and had to undergo operation, which was successful. However, it ended up with her having amnesia. She recognizes her family members but not Haru.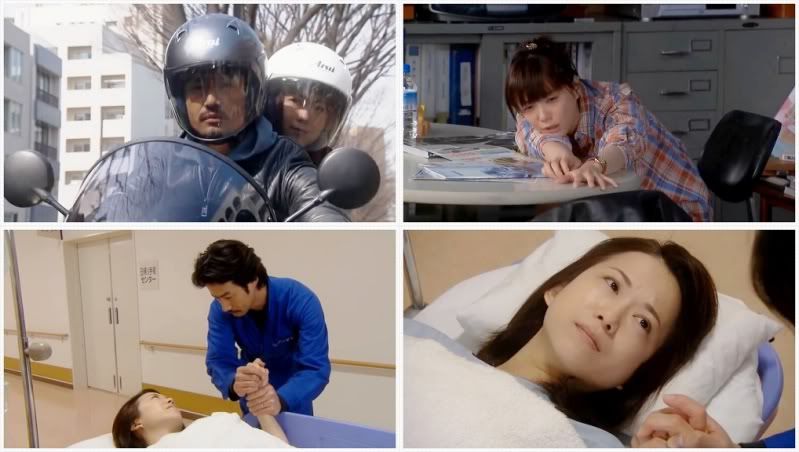 Having lost her memories of Haru as she was before she met him, Haru is left with a wife who doesn't recall him. It's heartbreaking to watch how Haru has to contain himself and try to stay calm in front of his own wife of 4 years. For example, they were chit-chatting happily for the day and the next, you see Haru having to speak like he's talking to a stranger. The scene when they first got back to their house was pretty sad too. I can only imagine Kanako's feelings, living with a stranger who is supposed to be her husband.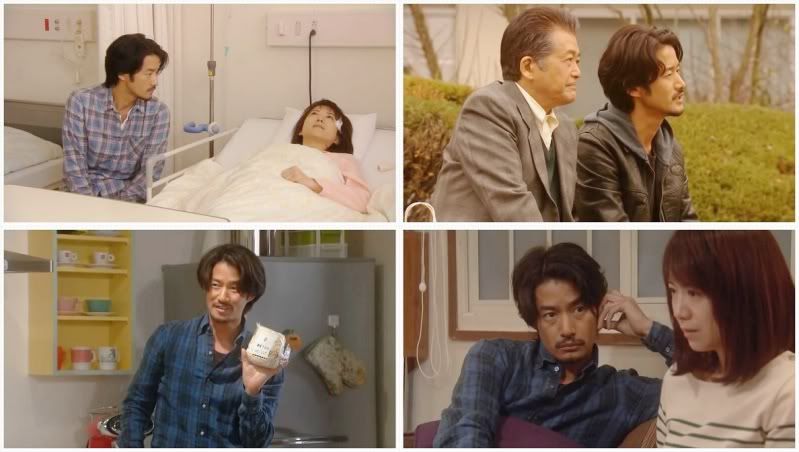 I pity Haru a lot whenever he smiles and being optimistic about the scenario but we know deep inside, he's suffering.
Kanako: I don't remember five years of my life. I don't remember getting married. I look at the pictures, there's a me I don't know, smiling at places I've never been.
Haru: Kanako, I'll do whatever it takes. What happened the last five years. What you've done. We'll get it back piece by piece together.
Kanako: That's not it. Whatever happened, whatever I've done, that's not the problem. No matter how much I try, I just can't remember. Any feelings I've had for you, I just can't remember. So, I'm sorry.
The pain Haru has to go through! Well, Kanako has her own problems and demons to fight too, but I just felt so sorry for Haru! But that's not stopping him from trying to get her back. He stumbled upon her diaries at home the night Kanako decides to go back to her family's house to stay. I really like the whole diary reading scene, no matter how old and overused it is. Some cliche just works well and in this particular drama, it serves its purpose. And so Haru decides to help her remember little by little, how they met and etc.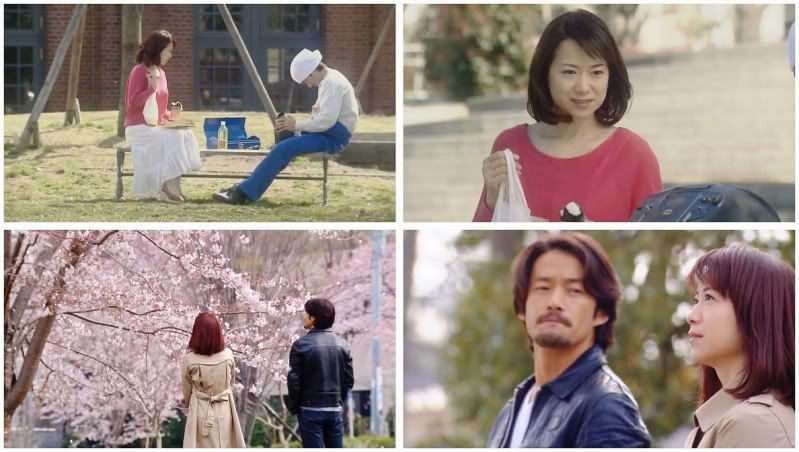 Sakura blooms are beautiful!
Haru decides to start all over and win her heart again. Good idea Haru! Now you can repent and correct your past mistakes lol. More Yutaka below!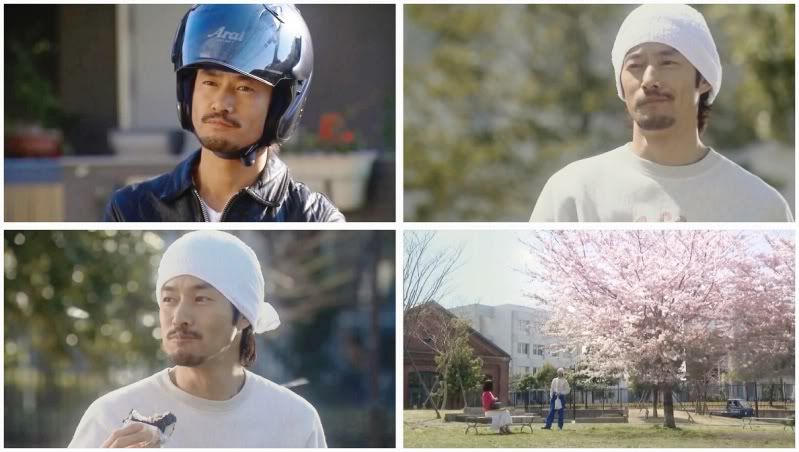 Rating: 8.5/10
It's great to have Yutaka back in love dramas! It's weird when you think about how good he is in them but in reality still a bachelor.