Be warned : Spoilers ahead, read at your own risk xD
Based on the manga, IS~ Otoko Demo Onna Demo Nai Sei, finally the live-action is here. I didn't know the existence of this manga till the news on the live-action. After I found out that it's based on a manga, I decided to do a little background research. I searched for the manga and read roughly from Volume 2-8, if I'm not wrong, as I read it couple of months back when the news came out. The first two volumes didn't have the main character yet, Hoshino Haru. Again, I may be wrong, but I think it should be correct. You can check it out because I'd say it's definitely worth it! I was mesmerized by the details, the knowledge, information and most of all, realism depicted in the manga. It's not exactly deep but enough (for me, more than enough) to tell us about IS.
Just a little information on IS. Frankly, I didn't know about IS until this drama. So, basically it's short for Intersexual, which means in human context, the genitalia is a combination of male and female making it difficult to determine the gender. According to the probability, about 1 in 4500 babies are born this way. As such, it's a rather rare case but happens. For plant or animals, it'll be called hermaphrodite. Some doctors will recommend getting a surgery to remove one of the other genitalia. If so, the parents would have to determine their babies' sex. Some may have to take medicine to boost certain hormones for either male or female.
So, the manga has Hoshino Haru, as the main character, who is born IS, much to his/her parent's surprise. However, although advised by the doctor to perform surgery on Haru from infant stage to determine Haru's gender, Haru's parents decided to leave the decision to Haru. In the end, they didn't perform any surgery on Haru and Haru is free to decide his/her own life. Actually, I'm now already explaining the summary of this first episode.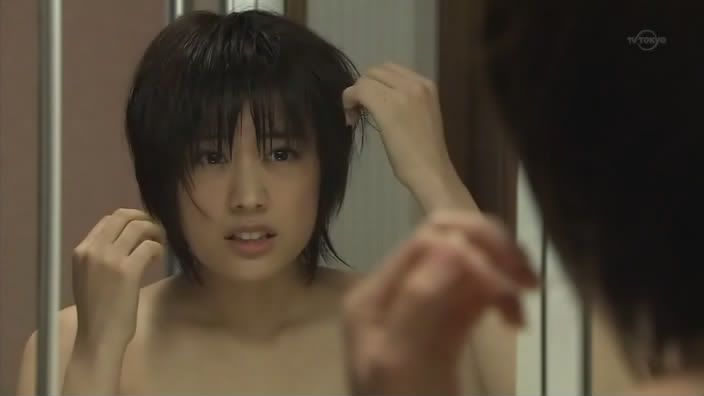 As to respect Haru's self-identitification, from now on, I think we should address Haru as a 'he'.
Right from the beginning, we are brought without delay into the topic at hand. We see a character taking a bath, and afterwards feeling awkward with he own body. Furthermore, he changed into girl's uniform, but when his mum and little sister come in, they laughed at how he looks like. Her mum has to correct him on how to wear the skirt. We see sports T-shirts hanging on the wall too and soccer ball on the floor. Not only that, he wears a boxer underneath her skirt! From all these details, we know he's not normal. In between, he begins to narrate his story.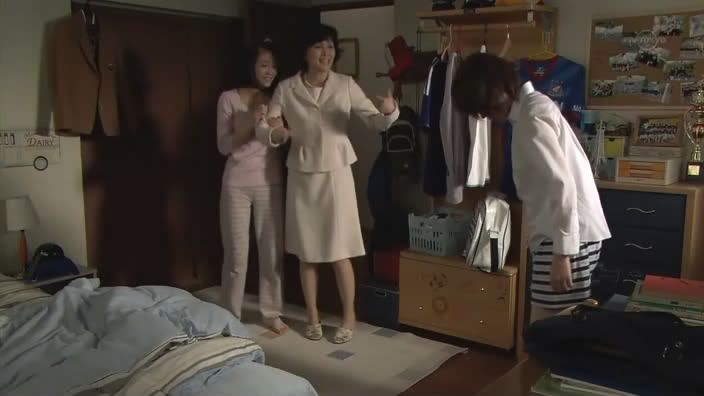 We see a very supportive family. Which I think is very important for IS people.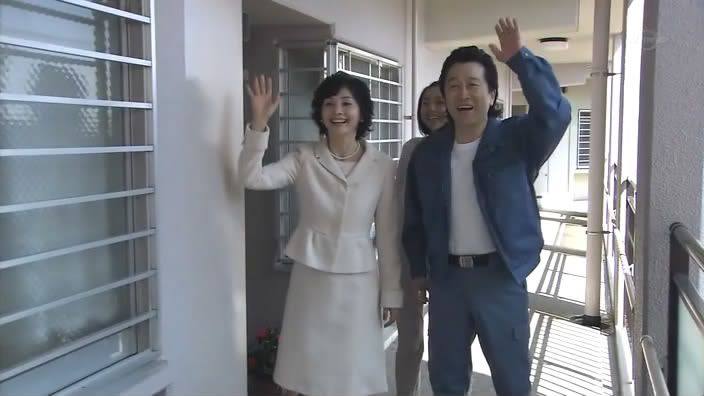 There are lots of tiny, brief scenes like this one below, howshe sits like a guy, with legs open widely. Upon realizing that, he slowly pulls them closer. He also corrects her way of speaking. Japanese language has different phrases, either spoken by male and female. He seems to still speak like a guy, but corrects it after.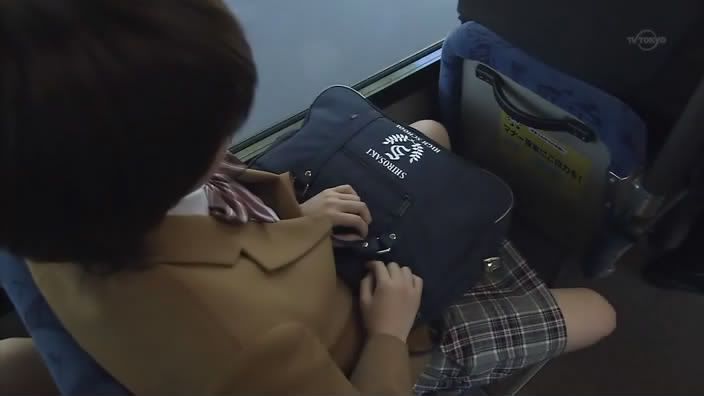 Actually, most of the episode is a flashback. He narrates how her parents were happy to have their first child, who turned out not what they expected. Of course they were shocked, who wouldn't be if the doctor tells them that their child has no gender. Neither male nor female. And gender is something they have to decide on if they were to allow surgery performed on their baby. Everything was shocking.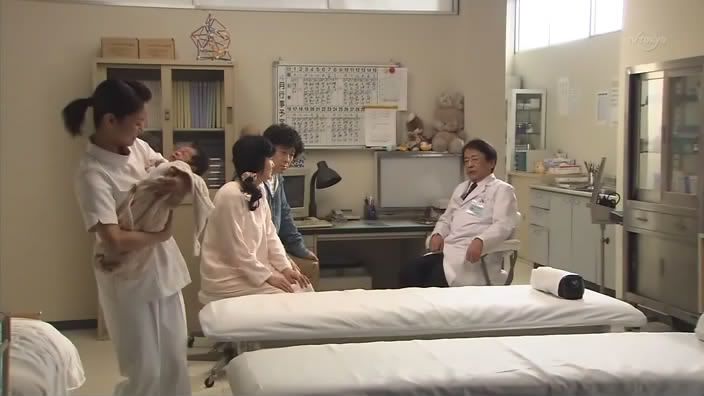 His parents need to however put a gender on Haru's birth certificate, so they put female. But Haru grew up liking to play with the boys, play with boy toys and more comfortable being a boy, in short. During kindy, Haru found out about his difference with other boys. So his parents told everything, about his IS situation and makes him understand it. Seeing how Haru behaved like a boy, they let Haru be a boy in the kindergarten up to elementary. But the problem comes when Haru enters high school. His birth cert stated him as a female. Despite his preference living as a boy, he has to wear girls' uniform for the next 3 years. For those curious of how he looks like in guy's uniform, here's a shot of it, before he entered the new school.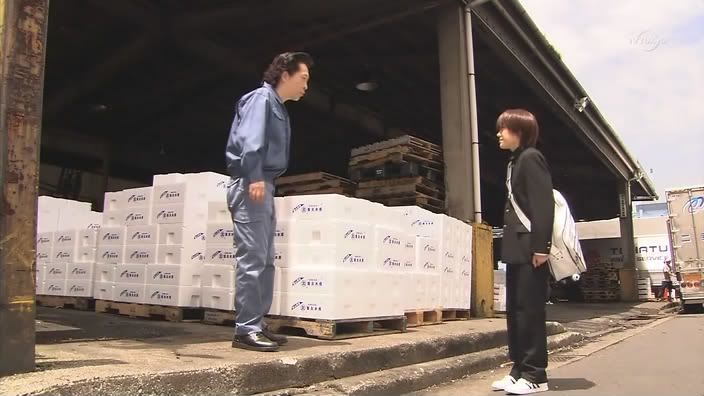 Back to the present time, Haru finds himself a new friend on her first day. Miwako befriends him rather quickly. By the way, the scenery is really beautiful in these shots!!! The sakura looks amazingly pretty!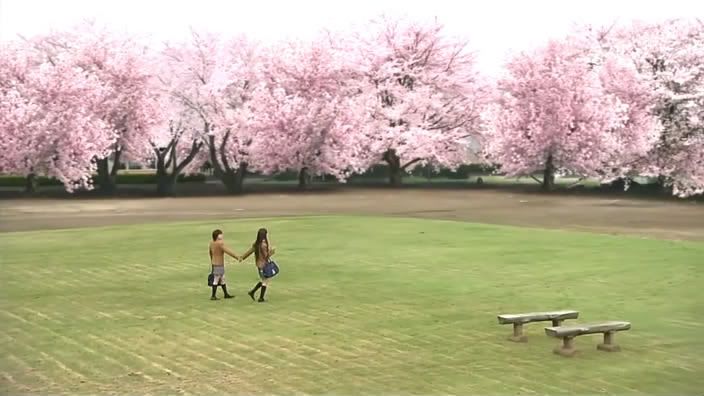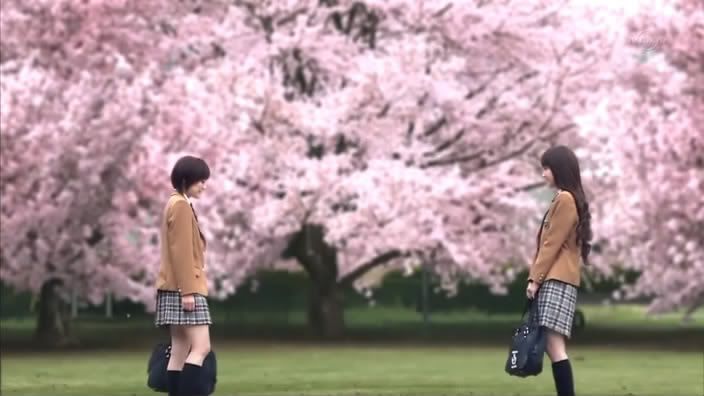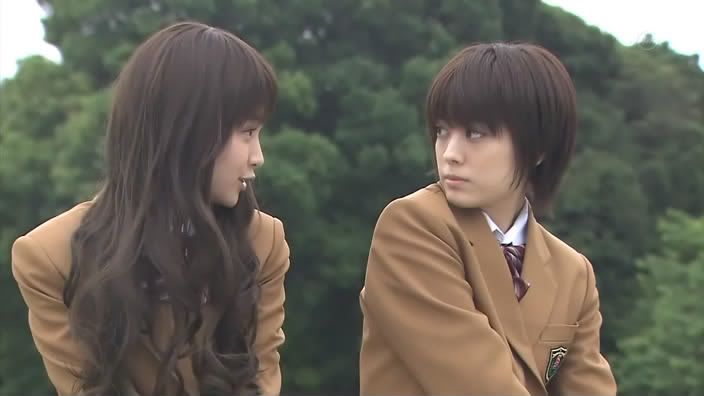 Two main characters of the show. In the manga, if I still remembers correctly, Miwako is also an IS. I could be wrong, but I remembered a character with the exact same hairstyle as her in this drama, I just couldn't find her image from the manga atm. Miwako is said to be this mysterious girl who gets close to Haru for some reason. (I'm not gonna spoil it here, but who knows if the live-action follows a different direction down the road).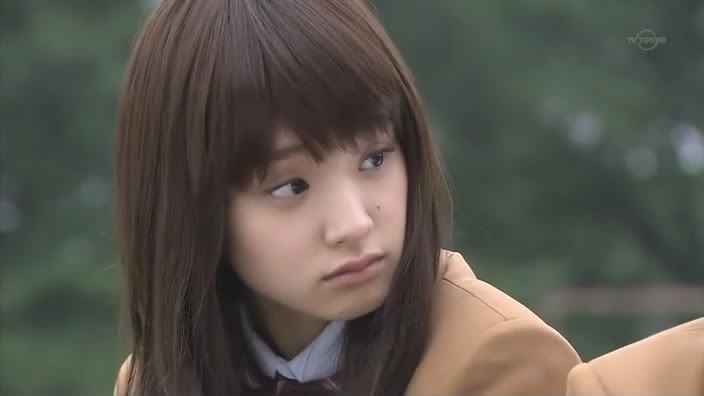 Thoughts:
Since it's just the first episode, I can't really judge whether the characters are depicted as they are in the manga. So far, the storyline is pretty similar to the manga version. At least, as I remember it. On to the casts, they look pretty solid to me. We have Fukuda Saki as Haru and Gouriki Ayame as Miwako. Initially, I was slightly disappointed by Haru's hairstyle in this drama version because it isn't as short as the one in manga. (as you can compare below). I think the effect would've been nicer if it's slightly cropped again, since Haru as we know, is living as a boy all throughout his childhood. But after a while into the episode, I grew accustomed to the style. So far, I think Fukuda Saki does pretty well, depicting the character. The rough manner and the awkwardness when she has to switch her language as well as body language to that of a girl.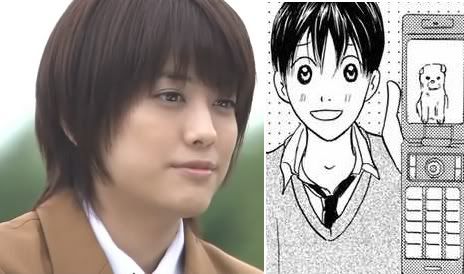 As for Gouriki, it's still too early to judge. She only appears more than halfway through the show with few scenes. But I'm pretty certain she should be able to give good performance. I've seen her in previous dramas, namely Taisetsu na Koto (Miura Haruma) and Asuko March, a recent drama last season. And it's just funny how I thought her hairstyle back in those dramas suit the character of Haru more than Fukuda Saki's now.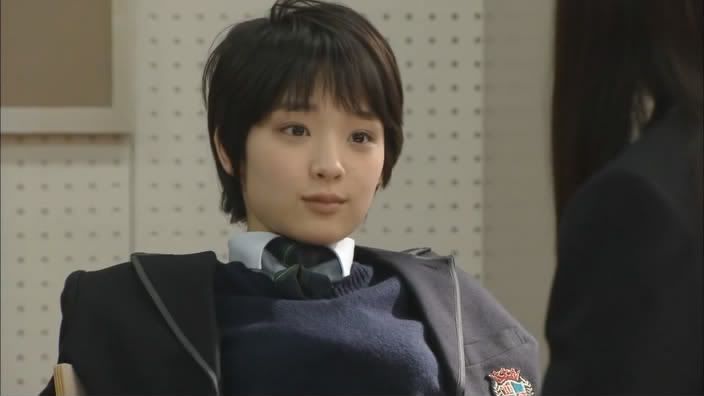 See what I mean??? She looks almost perfect for the role of Haru much more than Fukuda! It's the hairstyle, definitely the hair. ok, I should stop ranting about the hair. Anyways, the manga is absolutely fabulous, very realistic and discusses a lot on the characters' inner conflicts. That said, I hope the live-action is able to live up to it. I recommend the manga highly. Drama too if you don't like to read, but rather see things visually. I just think that the theme/topic discussed is very interesting and it's not something common that you see in everyday Japanese dramas.
P.S. I think Gouriki wears a wig (long hair), coz it's impossible for her hair to grow that long in a matter of few months from the short (above pic) to the one now. xD