I breezed through the final 5 episodes, basically there weren't much that we'll miss by doing so. Basically, the guys were forced to leave the dogs behind upon having insufficient fuel and the safety of the people on board. So a total of 15 dogs were left behind and it didn't help when Kuramochi himself tightened their collars before departing, thinking they'd be able to come back soon to get them. But the plan didn't happen and a year later, the third expedition begun, raising hope that they might find some survivors.

Note: Prepare a box of tissue beside you. You shall need them.
I did skip some of the political draggy scenes, but I cried like a baby the moment I saw Riki's corpse, lying, facing the station. It showed tremendous loyalty just by its action. It was like he was waiting for the guys to come back to get them. In the 5 episodes, we see the dogs die one by one. Heartbreaking. I'd recommend lots of tissue for dog lovers. You're sure to cry like hell.
Riki shall be remembered dearly.
I really thought that Riki would survive till the end! I looked forward to their reunion again, and it turned out like this. T__T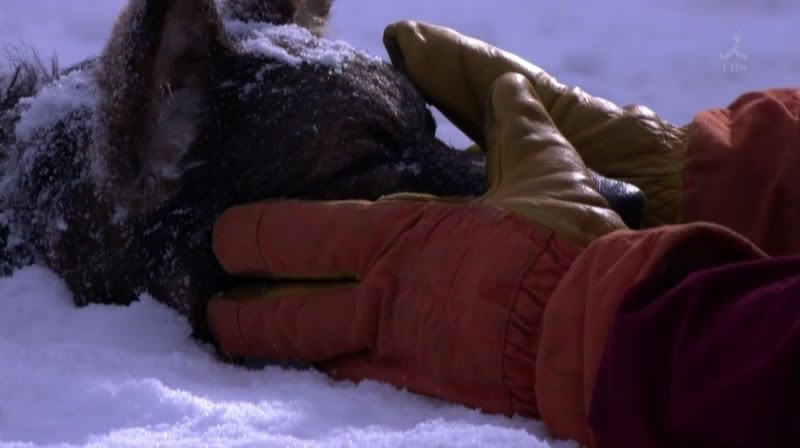 This scene...shattered my heart.
An Antartica expedition turned out to be a dog rescue mission in the final episode. Lots of flashbacks of the good times, needless to say, I forwarded them as well. Of course till the expected reunion. One would think that this might be some kind of hallucination on Kuramochi's part, but really, I do believe that, that one moment of when you're lost and in despair, a glimmer of hope like this will be forever etched in your heart.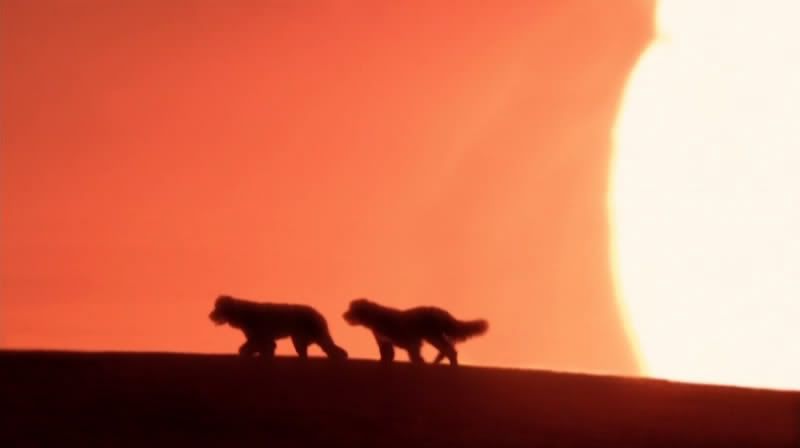 The dogs are ALIVE!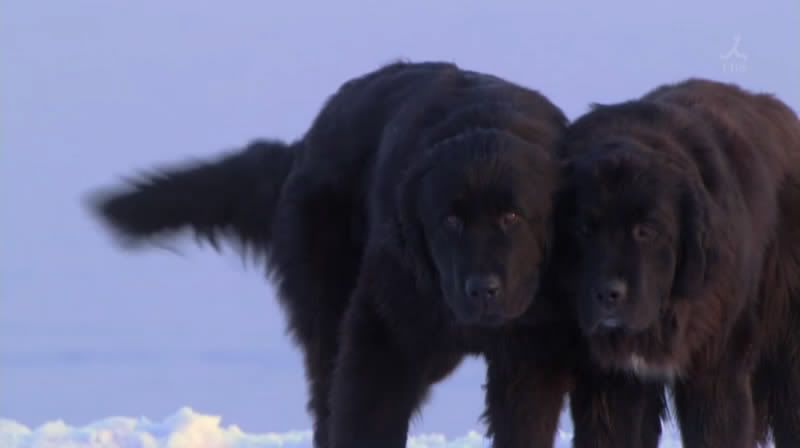 Love these two, they stick together always! Never apart.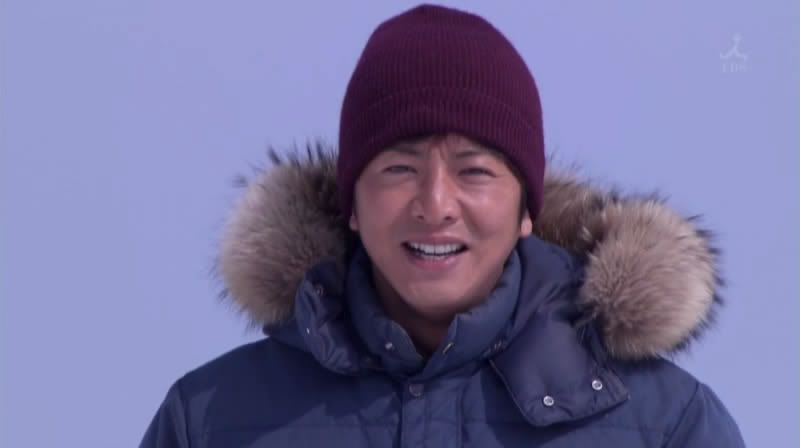 They even have a monument erected for Taro and Jiro!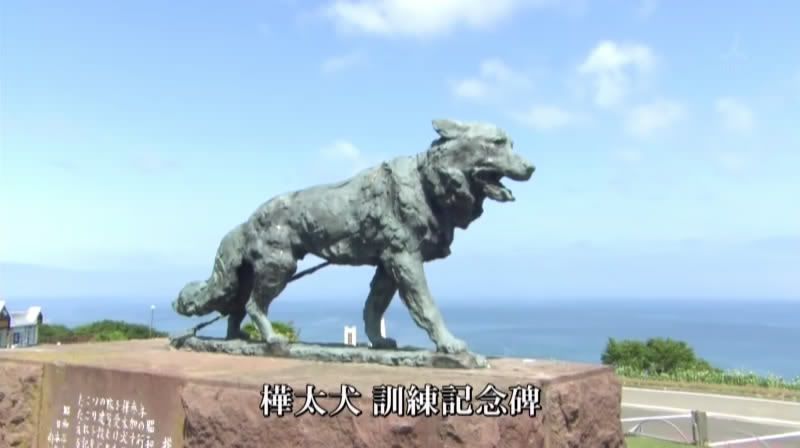 The only thing missing now is the HUG between Kuramochi and Miyuki! Kuramochi hugged the dogs tonnes, but really, you should save one at least for Miyuki! I had my hopes really high the scene where he asked her to wait for her return, even going all the way to ask her not to go for marriage meetings LOL. Blunt, yet not quite there? And the final scene when he returned, just a "Tadaima" and "Okaeri nasai" ? C'mon, after all of what they'd been through, the least they can give us viewers is a HUG right? Is that too much to ask?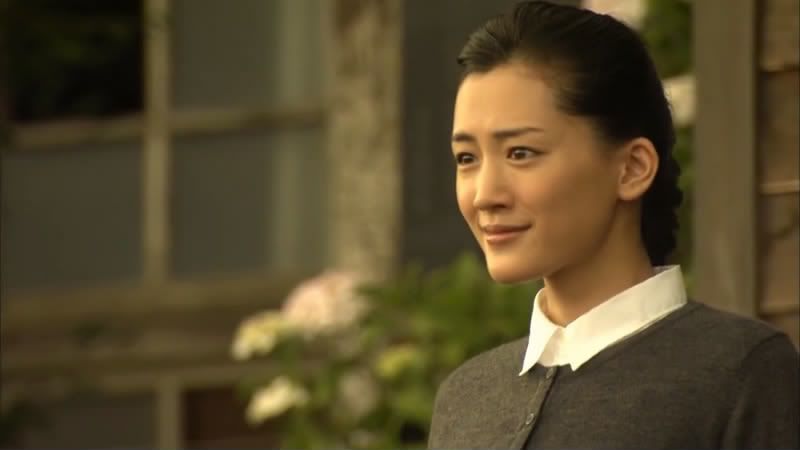 Overall thoughts:
It's a perfect drama for animal lovers, they can really move you to tears. My eyes are still bit red from the aftermath. I admit that it was a touching journey and a look into the post-war Japan era when they were trying to crawl up from the fall. However, I'm not so sure whether the theme is something that will attract the general public. It takes special interest (for example, dog lovers) to have one stay for the whole 10 episodes, which at times were a bit draggy. Not to mention I skipped some parts. Maybe that was why it didn't do well as expected from the ratings. Looks like having both Takuya Kimura and Ayase Haruka weren't enough to move the drama to the top, with an average of only 17.3%. Still, it was a pretty good historical drama.They're not to blame for the lower than expected ratings, rather, since it's a historical drama, like I said, one has to have that kind of interest first before watching.
If this is a romantic drama, with both Kimutaku and Ayase in it, I dare say it'd have challenged Kaseifu no Mita, though the 40% mark would be tough to win over lol.
Overall Rating: 6.5 /10
-
Unless you're a huge fan of both actors or love animals, preferably dogs, you can do without this.