The only thing I have to complain about this episode is the length. They could've finished whatever they were trying to show in the usual 46-ish mins instead of going for 57 mins. At times, I just felt a bit bored, watching the kids lament on how Mita decided to leave them and work for the neighbour instead. I did push the fast-forward button quite a bit, and if you don't have time to sit down patiently and watch the entire episode, go for the 38th min lol. Peak began there and that was really the only interesting part.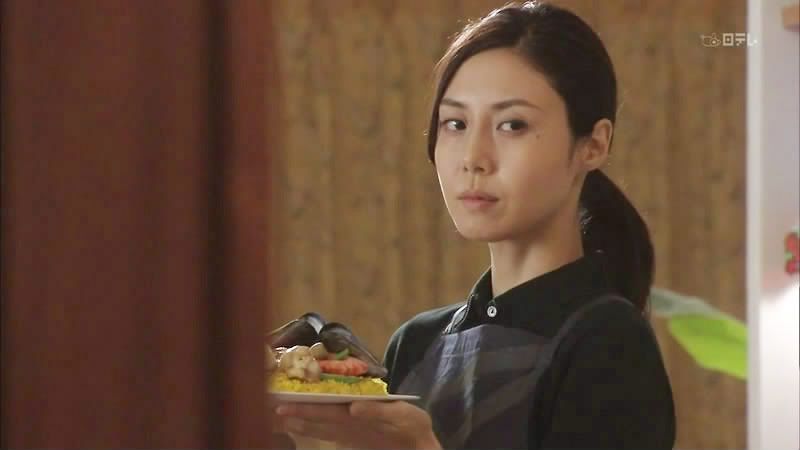 So Mita now worked for the b*tchy neighbour, surprise surprise! Why would she even hire Mita, who once splashed water on her and sprayed paint over her house? It's bizarre because a normal person wouldn't really hire someone like Mita, and she's a b*tch. The only reason I can think of however, is that she finds pride and satisfaction in ordering Mita around the house, shows her who's the boss maybe.

But just like Mita had predicted, the husband was cheating behind her back, and after an investigation by Mita, the woman asked her to assist in the family suicide plan. Mita, as always, had no problem executing the plan as long as she is able to. So this brings us to the peak of the episode - family suicide went haywire and instead, Mita attempted suicide.
The b*tch told Mita that she was crazy and she should just die instead of troubling other people in this world.
Mita must have been laughing inside of her, thinking " this is the day I've been waiting for", a reason to kill myself without doubt.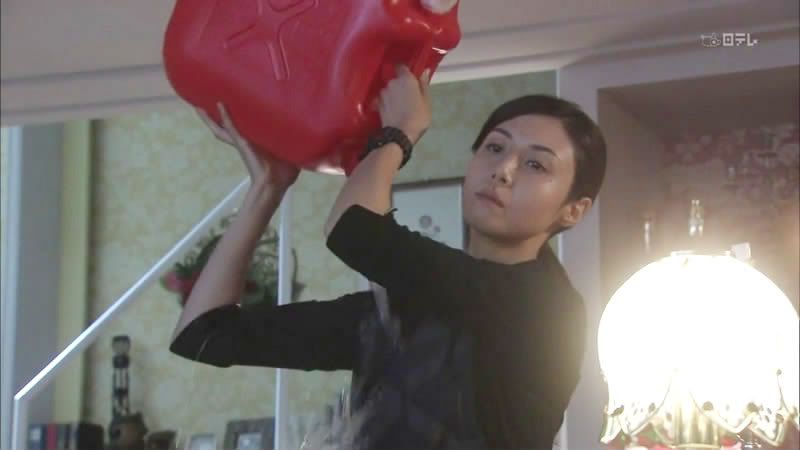 Of course, the kids came to stop her, and I can't help but think the scene was a bit dragged. Like seriously, it really doesn't take even 3 seconds to throw the candle on the floor or light yourself up, but then we saw them going back and forth, Yui trying to grab the candle from her. And I was like "Just blow out the stupid candle!"And yes, I did push the forward button slightly again.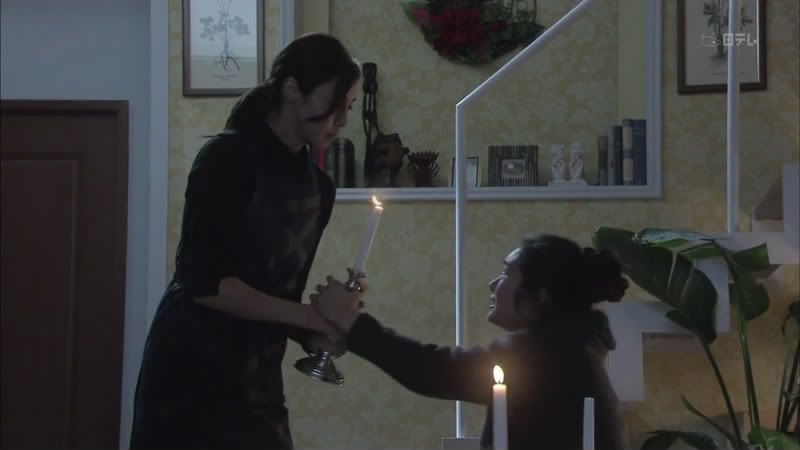 And then the whole melodramatic dialogue from each and everyone of the kids began and I was somewhere daydreaming...
two minutes later...
Seriously? BLOW THE CANDLE OFF....*speechless*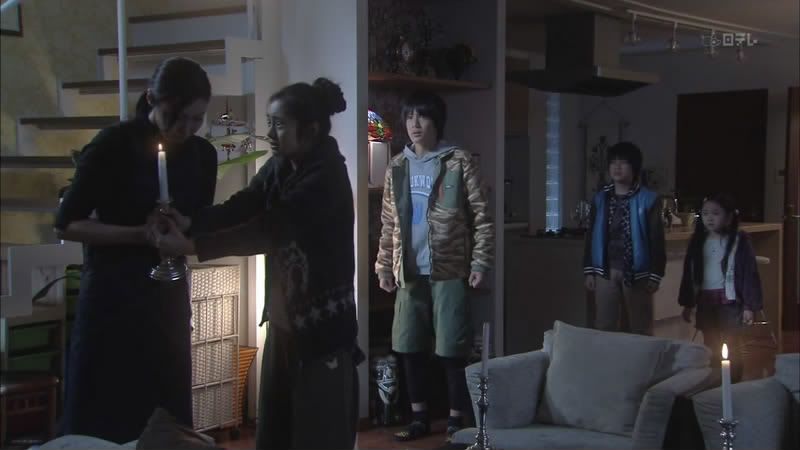 Another minute later...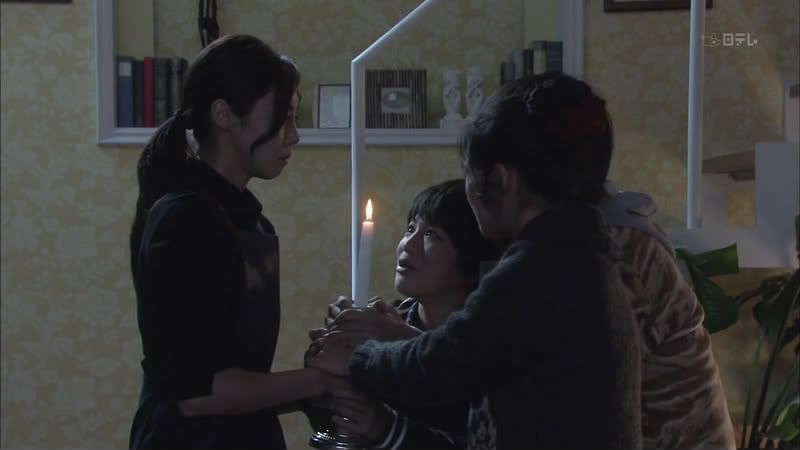 Are we having some kind of tearful reunion here now?
*major facepalm*
As much as I try to love the show, the side story of the other characters really bored me to death. The rating, I don't know...it could be really overrated, imo. But having Nanako back on the screen is great, either way.
And finally, Urara confessed her feelings, not to the person himself, but to Mita.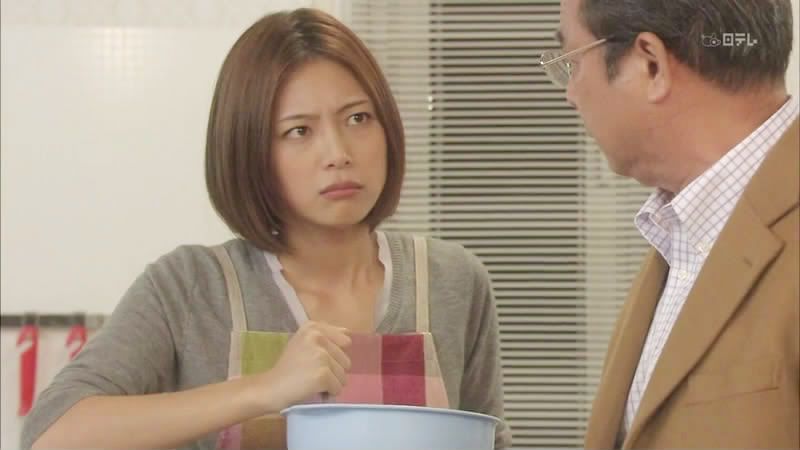 Maybe Mita's next mission is to bring the *useless* hubby and Urara together lolz.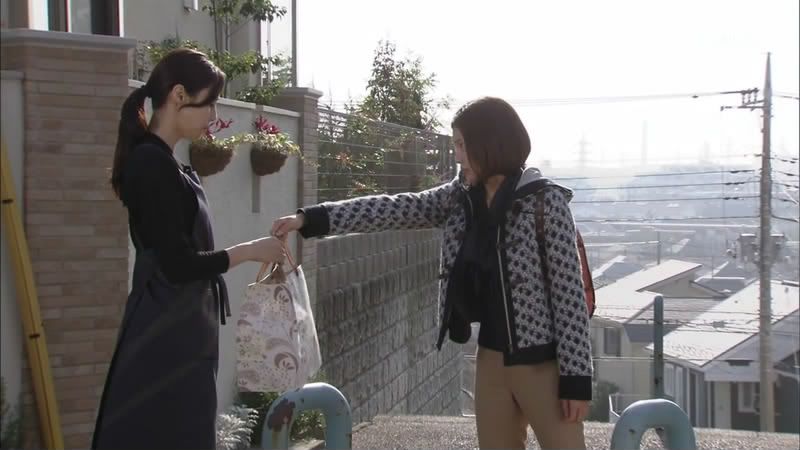 Urara did say something that hit the bullseye! She said she always fall in love with worthless guy! So TRUE!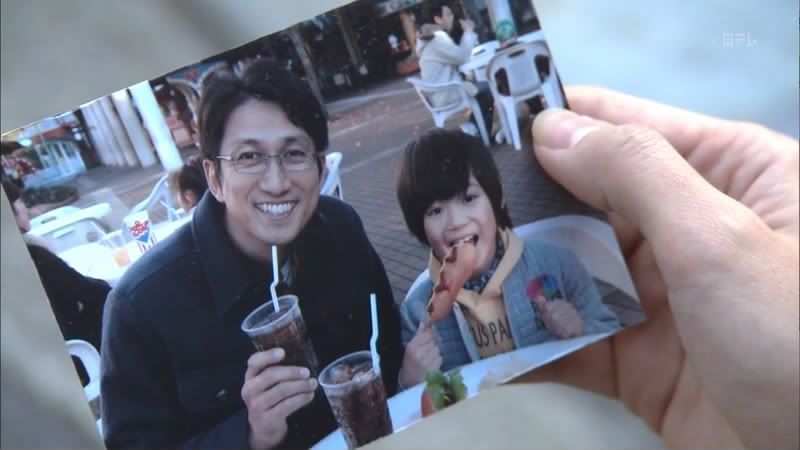 I think it's sweet that Mita had a photo of her family in her side pocket all the time.
Two more episodes to go. How will this end? Will Mita finally smile and be like a normal human being again? Despite hating other characters, the ending is really the only part I'm curious of.
Rating: 8/10