In this episode, we finally get the verdict of Yu's expected breakup with Hikari, which is just like a time bomb waiting to explode. It is a no brainer that both of them will not last long. Yu IS one of the main male leads anyway so he can't be with another girl other than the main female. Although I was actually hoping that Emi would somehow end up with Takei.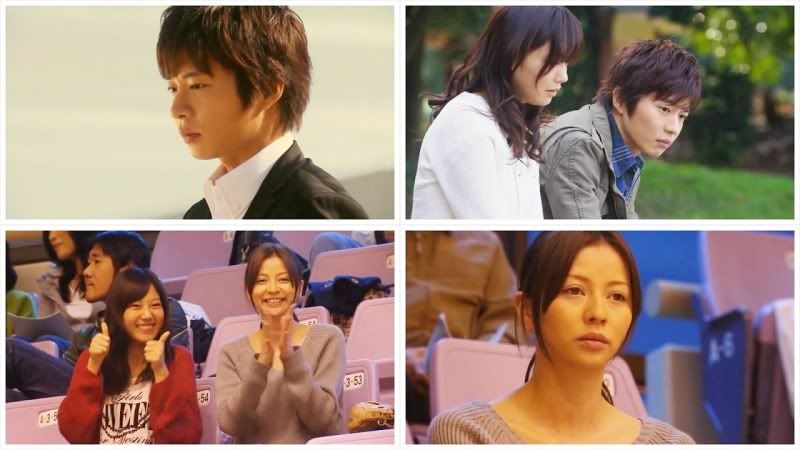 I was cheering for Takei initially when Emi turns down the request to go see Yu but I guess first love is not to be taken lightly. I feel so sorry for Takei, more so than for Yu really. Emi, who finally chooses to rush to Yu's side rather than stay and support her new boyfriend in the tournament, may have done a mistake in this case. But it's so evident that if Yu actually asks to reconcile their relationship, I'm 100% sure Emi will not even think twice and leap into his arms happily. So when Takei realizes that day will come and he'll never surpass Yu in Emi's heart, his decision to break up with Emi is heart wrenching but in the long run, it'll do everybody involve good. So, way to go Takei! *But I still have hope for these two*
As for Saki and Shiraishi, well what else can I say?They're not exactly doing anything wrong behind Misuzu. They're not committing adultery but rather, a friendship that is deeper than anything else. Not that I support what they're doing but I think they need each other, as companions to share their troubles and soothe each other. That's not wrong. We also find out that Shiraishi has a problem with his fertility and they will need special help if they want to have babies. I can foresee Misuzu's disappointed face when she hears this news. And it's no surprise that Shiraishi finds comfort in Saki. Overall, I just find their relationship pretty sweet. Yeah, sue me xDD

Mako Mako Mako....I think she has the worst choice of men in the show. First, a douchebag and now, a control freak who thinks of nothing but sex sex sex. Sometimes, being too serious and get straight to the point can do her more good than being timid and obey every single word the guy tells her. Upon telling the psycho that she's not comfortable with their relationship, the next day, we see rumors spreading around her office about her 'scandalous life' with the men. I bet the psycho is getting back at her for refusing to surprise surprise...have intercourse with him. What a maniac. And the result? She's on the verge of losing her job and shall join Saki, though at least Saki still has a part-time job that pays well. Mako is also no doubt, the weakest character of the lot. She should really get a grip of her own life and not let men or rather, love mess it up anymore than it is now.

We don't see much of Misuzu at all in this episode but I'm waiting for her to find out about Saki and her husband. Mako, again...I just hope that the day she realizes that love isn't everything will come sooner for her. As for Emi's case, I hope this isn't the last we see of Takei. He's too good a guy to just dump and forget.

Rating: 7.5/10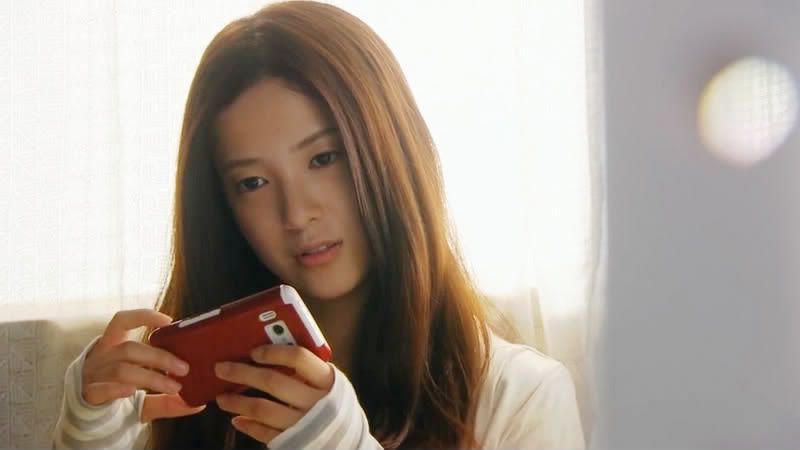 And yay! I finally found out the model Saki's using!
Panasonic P-07C by NTT Docomo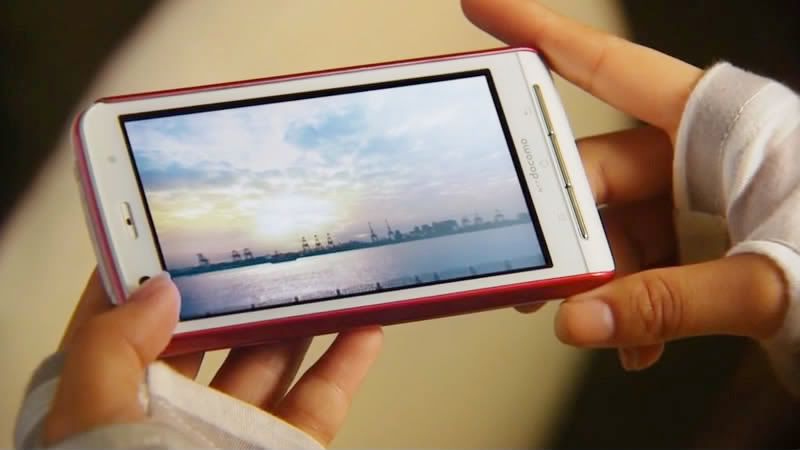 It's a beauty! It's targeted for the ladies so the more feminine design makes sense. I have a thing for white phones. xDD