The writers really know how to play around with people's feelings in this episode. Things are looking brighter for Emi when Takei musters enough courage to confess, which she of course is taken aback (though I think deep down, she sees it coming, well who wouldn't when the guy has been so persistent).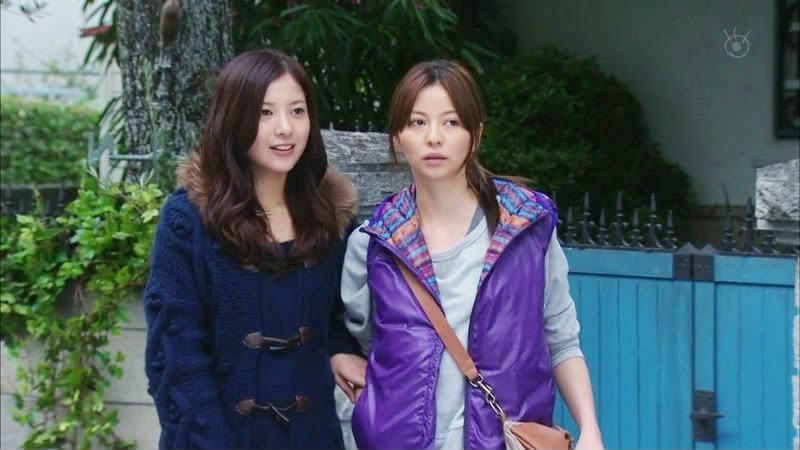 Love the barbecue outing they had together but that's also where Saki finds out that Shiraishi is actually her newfound friend's husband, whom she also kissed but thank god that they didn't go any further than that. *though the preview for ep6 doesn't look very convincing*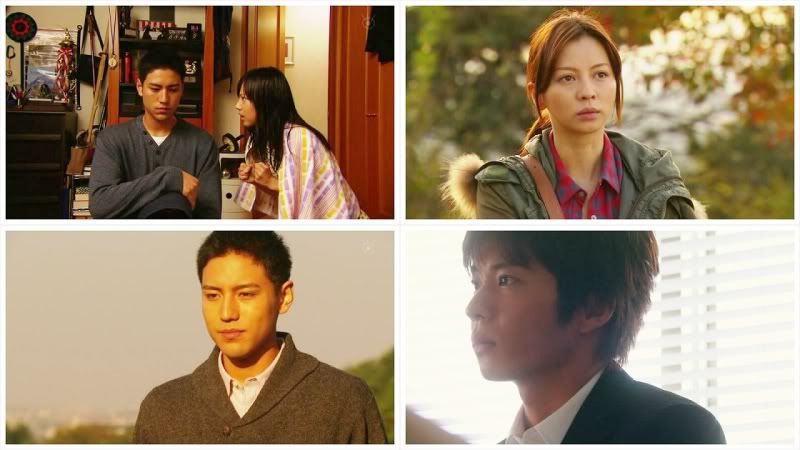 Takei gets his dream come true and most probably worst fear of getting declined. It might as well be his first confession lolz...judging by how nervous and fidgety he gets. Even Emi looks way more calm than he is, when she should be the one thinking how to solve this whole mess. Emi isn't ready for a new love, when she clearly still hasn't let go of Yu completely. The little argument they has regarding their past at the woods proves that.
And by the way, just who exactly was the one who gets dumped? Because I'm dumbfounded by the fact that both of them thought that they were dumped by the other. that was funny. IF this is the reason for the breakup after 2 weeks of dating, they have some serious issue to solve here.

Then we get a little insight into Mako's troubled relationship with a control freak boyfriend. I have no words for her. It seems that every guy she meets has some issue going on. It's like she has no luck at all when it comes to love. There isn't much of them in the episode but that's okay because I don't really care about this pair, to tell the truth.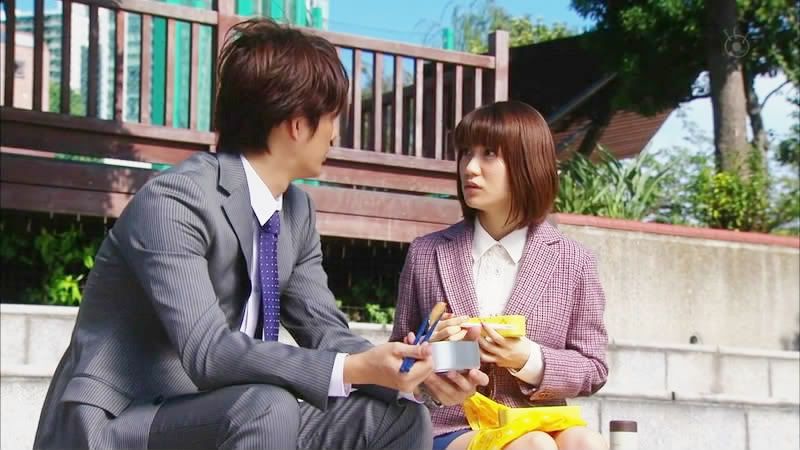 Saki...oh girl, have you been cornered to the edge of the cliff? I know there's a saying that desperate times call for desperate measures but satisfying some old pervert's lust isn't really going to get you anywhere. Yes, he can of course introduce you to your dream job, probably get you as far as some high position at a famous publishing company but there'll only be a silent regret in the future.

While Shiraishi is having hard time satisfying his wife's desire to have a child, he still has the time to look for Saki at her workplace. But kudos to him for having the guts to stand up and punch that old pervert. I'd give him cookies for that xDD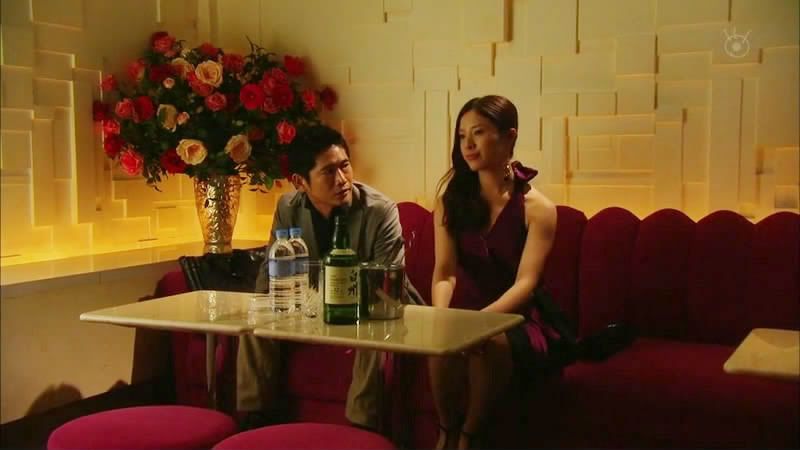 It's only a matter of time for his wife to find out about their relationship. When that happens, I won't be surprised if she does something stupid and irrational. It's going to be a heavy price to pay, Shiraishi. I know I did mention that I'm rooting for these both. I do, but if Shiraishi wants to be with Saki, he better break off things clearly with his wife and not resort to adultery.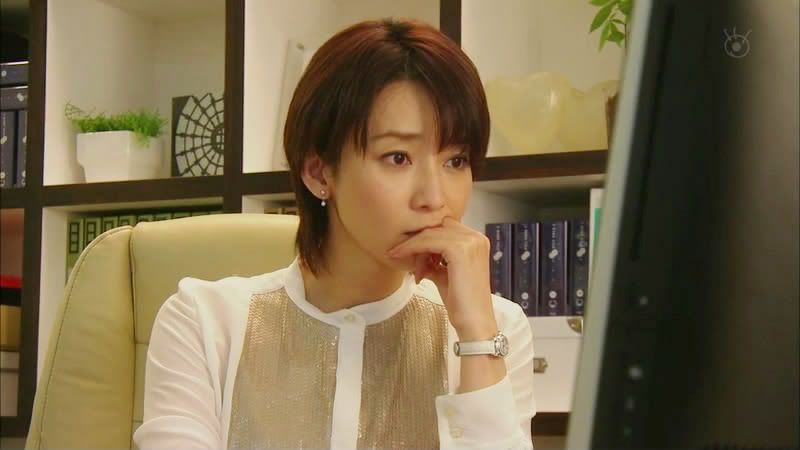 Meanwhile, wifey seems to be busy thinking of how to make babies.
So I said that the writers are a bit cruel right? That's because I totally feel sorry for Yu when he gets rejected STRAIGHT TO HIS FACE by the supposed future father-in-law just because he's not a doctor and can't take over whatever damn practice he's doing. What kind of stupid conclusion is that? If he's really thinking of his daughter's happiness like how he claimed, I don't see how forcing your daughter to be with another guy who's a doctor going to make her any happier. Heck, she might even resent you for the rest of her life! He's obviously just thinking about his own career. Hate stereotype characters like these.
Rating: 8.5/10
Some screencaps...love this confession scene awwww...sweeeet....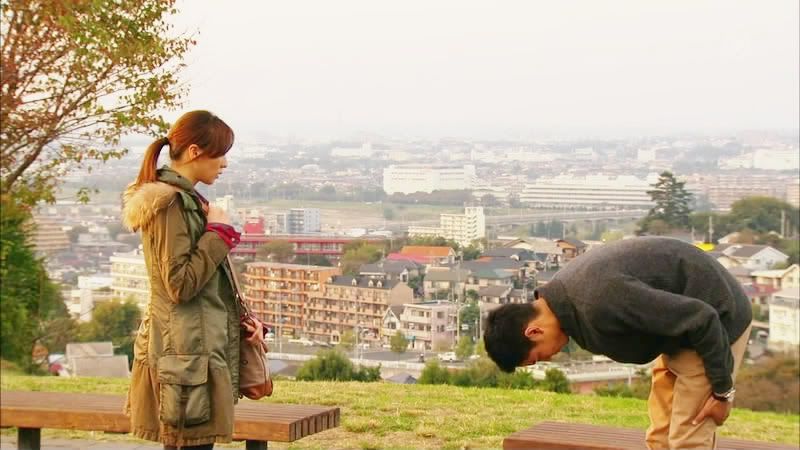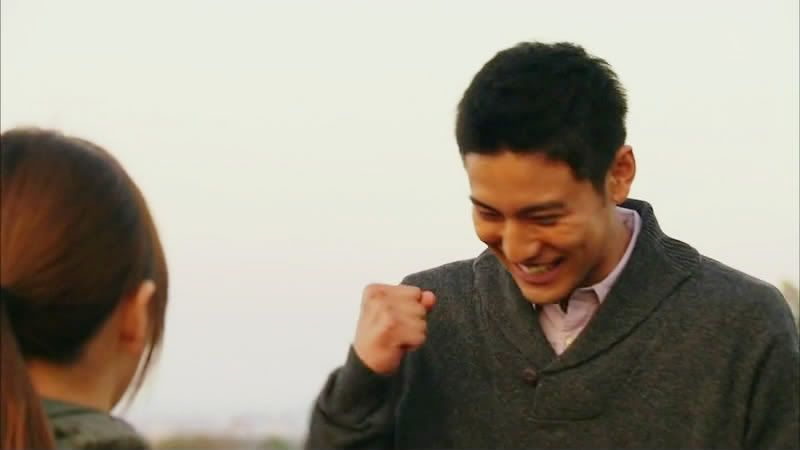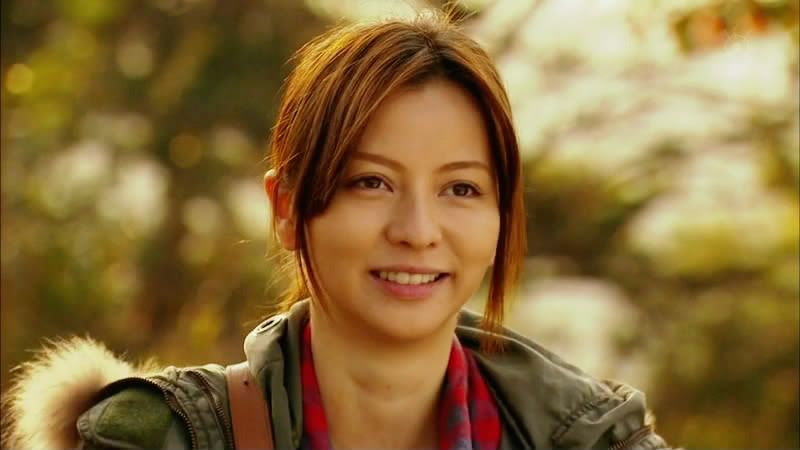 This is just a trivia. I was curious from ep1 what phone models Emi and Saki are using...so I finally found Emi's phone model. But I can't figure out Saki's yet. It's a bit too square for my liking but I think it fits Emi's personality. Tough.