Kuriyama Chiaki stars in this midnight short drama as Erika, a housewife but here's the catch. Her past life has been as a spy for the
Cabinet Information Research Office, until she quit and decided to begin a new one as an ordinary woman. She found a good hearted salaryman who despite having a child from previous marriage, treated her really well.
She then embarked on the new journey as an ordinary housewife, taking care of both her husband and child with the secret she kept tightly. Then one day, her previous boss comes searching and asks her to join his newly formed investigation company. This is as to not let his past spying knowledge go to waste - so he claims. Only then she finds out that he has been fired from their past organization.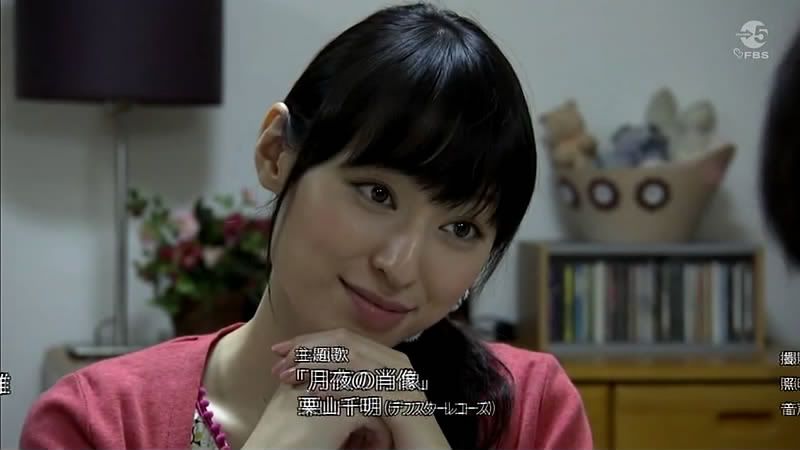 That still remains a dark zone because when asked why he no longer works there, he didn't answer. Tempted by her past life ans the excitement of being a spy, Erika finds herself walking into his office one morning after shopping for grocery. Talk about old habits never go away. Their first case is to help a victim who gets sexually harassed at a omiai gathering. Their client can't go to the police because she has no hard evidence of the incidence and there's no way she can get information about the guy who molested her.
So Erika agrees to work as a part-timer at his company and soon, she divides her time between the spy job and as the housewife at home. She acts as a customer at the marriage arrangement company looking for love - preferably a doctor - the guy is a doctor. And soon enough, they find the culprit, not one but two of them and teach them a lesson before handing them over to the police.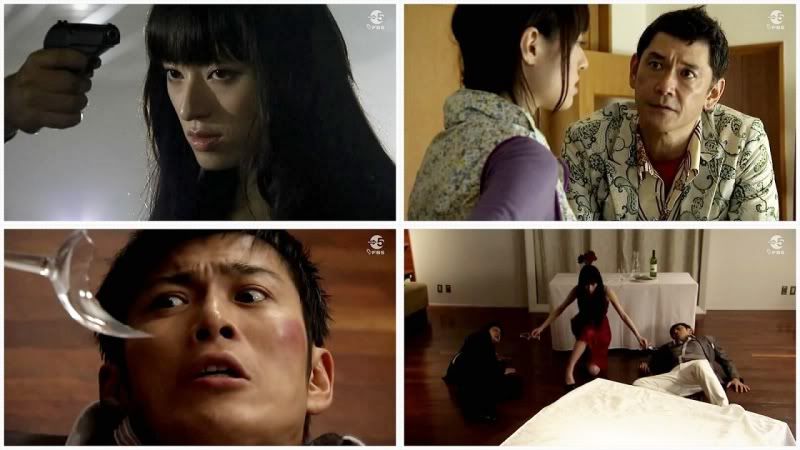 Thoughts:
I'm not sure whether Kuriyama Chiaki's been given lead roles before this, but this is definitely the first one for me. I last saw her back in Rebound as the No Matter How Much She Eats, Never Gets Fat good friend of Nobuko together with Aibu Saki. She didn't get much screentime there although I pretty much like her mysterious character, and kinda cool, emo-ish one too. So to see her in a lead role like this, even if this is a midnight drama (29 mins), it's a good treat for those who are curious or like her works. Although the storyline's pretty generic, I think the casts so far are good. Though I think her goodie husband is a bit too kind?
So it's like housewife by day and spy by night kinda plot. I'm just waiting to see how long she can live this double life before her family finds out. First epi is okay. I'll continue for now xD
Rating: 7/10