So which dramas are your favorite this season? I've put up the poll on the sidebar of this site and hopefully most of you have voted for your favs! The poll's closed and the winners are as such (only top 3 because I don't know what
the other
dramas are):
1. IS~ Otoko Demo Onna Demo Nai Sei -
Fan favorite and to know why, scroll down to my opinions.
2. Zenkai Girl
3. Soredemo Ikite Yuku
Well...as to close the season's chapter, I've decided to write up a brief review of the dramas for the season by ranking them. Just like what I did for the previous season, and if you've read my post earlier on
the season so far
this is somewhat similar to it. Just a much more complete version and so let's see which ones make it to the top and which ones fall flat!
Well the ranking is according to my own taste and feelings for the dramas though, so it might differ from yours. Nevertheless, I'll try to be un-biased hehe...so here goes:
1. Soredemo Ikite Yuku - 9.5/10
Yup! This is by far one of the BEST Japanese dramas I've watched. Frankly, I didn't really expect much from it except for the fact that Eita is in it, which first prompted me to watch. But my my my...it totally blew me away with the writings, plot, acting and overall atmosphere. Eita definitely shines in this show, as well as his partner, Hikari Mitsushima who surprised me a lot with her acting skillz. Do not underestimate any of the characters and do not be fooled by the ratings the show gets throughout, because that do not do any justice at all for the show. It's depressingly good so be prepared for few tissues in hand because you're gonna need them ( I did), but that's not all. The performances by both Eita and Hikari should be given much credit for making it so surreal, raw and engaging. You're immediately pulled into their world and you actually feel what they're going through. So if neither of them gets Best Actor or Actress in the TV awards soon, I'm definitely going to be really disappointed. They deserve a lot for their work on this show. Well, I'm not sure why the show's really underrated so far, as you can see from the poll itself, it's not really that popular among the viewers. Maybe it's the nature of the show being so depressing and filled with sorrow, it may not be everyone's cup of tea. And it just might be because I love serious themed dramas/movies. Nevertheless, I still highly recommend this because you get not only solid storyline, but remarkable acting from the fellow casts too. Look out for Eita's socks' mismatch lolz...
2. IS~ Otoko Demo Onna Demo Nai Sei - 9/10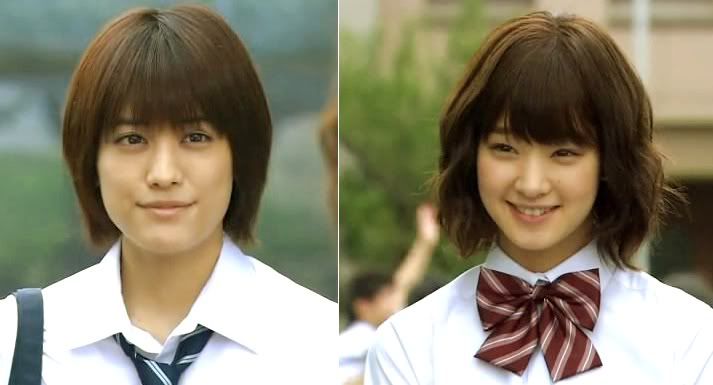 I think it's obviously proven from the poll that this show's not just any ordinary drama. It definitely isn't as it deals with the topic of Intersexual (google up to know the term). IS is a topic not much explored, at least I haven't seen any other dramas recently about the topic. There might have been in the west, I'm not sure but for Japanese dramas as far as I know, this is the first one to explore the term in much detail. Just fyi, it's based on the manga with the same name. Do check it out guys, it's good. I find it's something unique and brave for the writers and also not forgetting the casts to work in this drama, bringing the characters in the manga to life. We should always remind ourselves that these characters may be fictional, but they do exist among us in the society. Plot-wise it's somewhat similar to the manga with additional mild changes. Moving on to performances, bravo to Fukuda Saki for making Haru so realistic, just by the way he walks and talks, all the subtle body languages, you'd never have known that Fukuda Saki was once the famous evil girl in school as Manami back in LIFE (for which she won Best Supporting Actress). Gouriki Ayame has her shining moments as well. IF you're looking for something different from the norm, not cliche, and most of all, an eye-opener for the ignorant society, do not miss this as I'm not sure if anything like this will come around again.
3. Zenkai Girl - 8.8/10
This seems to be really popular among viewers this season and I'm not denying the ratings it's been getting throughout. I can see why it's doing good. You have Aragaki Yui and Ryo who might have really supportive fans and it started off really strong with a solid plot and Wakaba (Aragaki Yui) is a really fun character to watch before it slowly goes down the drain toward the end. I may sound quite harsh here, but it's draggy-ness and the super annoying indecisiveness of the main characters really drives me to the wall at times and frankly, I did nearly lose interest halfway through. Not to mention the overused plot especially in the ending. However, despite all those weaknesses, it's still a decent show and has places where it shines. Things to look out for - the animations which is rather amusing, great child actors/actresses way beyond their age and hilarious comic moments.
4. Don Quixote - 8.5/10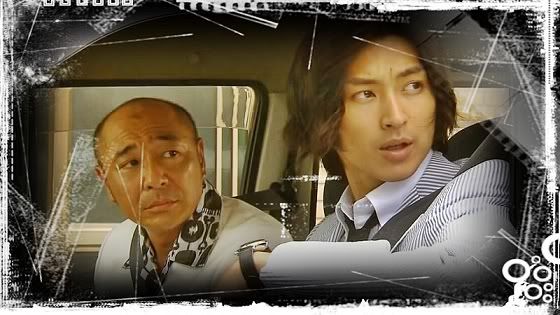 Initially, the first episode didn't amaze me as much as it's following episodes. This is a show with a simple plot (body exchanges) but involving a child welfare worker and a yakuza makes it all the more interesting. I really like Matsuda Shota in this. His constant outburst of harsh words with rough manners are really amusing to watch. Let's not forget his partner in crime, Takahashi Katsumi who really did a great job with his softie character lol. It's an episodic drama but their antics are worth watching as they'll definitely give you a really good laugh! This is the best comedy this season, so try this out for something to cheer you up.
5. Team Batista 3 & Zettai Reido 2 - 8/10
This is a tie because they're both in the same genre (well similar anyway). This is also actually my first Batista series so I can't compare this one with its predecessors, but I find myself really liking this 3rd one. It's a great suspense and I'm constantly wondering who's the real criminal when everyone's just so suspicious. As for ZR, this is the second season...though the first few episodes are kinda just there (because it's episodic), the second half of the show picks up better for me because things got more serious and thrilling toward the end. Aya's character is somehow pretty limited though, so I don't blame her for not being able to fully impress in the drama. However, this show gets higher ratings with an average of 13.02%.
6. Bull Doctor - 8/10
This is actually the winner of the season with an average of 13.12% according to the TV ratings. However, in this ranking, I'm putting it here on the 6th spot because there's nothing much to shout about for this show. It's using forensics to solve cases but not entirely focused on it that I don't really learn much from it, and you'll hear preaching in almost every episode xD But it's not entirely bad or boring, because what amuses me most is actually the interaction or the chemistry between both main characters. That said, I don't actually mind if there's a 2nd season considering the high ratings it's getting.
Then, we have Jiu and Hi wa Mata Noboru as the ones that got into the list before we move onto the BAD. I wasn't planning on watching both of these, but then decided to just give them a try and surprisingly I finished them. So for a show that I actually finished, they're okay.
THE BAD
No ranking for this...but these are the ones that I lost interest halfway and didn't finish watching at all. Hanawake no Yonshimai in the first few episodes were quite good and appealing but since ep5 and 6, I totally lost interest and didn't bother continuing anymore. This is one of those that I actually don't care at all what happens to the characters, or how it''ll end. The characters are self-destructive and a lot of plot holes which just don't make sense. This is also the show that I found my most hated male character. I've never despised a character so much for such a long time! I can't give the name because guess what? I didn't even bother remembering his name. But he's easy to figure out if you've watched the show or read my reviews before. I find it a pity because the show's got this promising plot with several strong casts (the four sisters), but the writers decide to waste them.
Another one is the remake of
HanaKimi
- I gave up after only watching for 20 minutes. So go figure. Why remake something already sooo goood that is still etched on our minds? It would've worked fine if the remake's done in like...20-30 years time but not 5 years after the original. Well, that sums it all up really.
So this is my ranking for the season. Overall, it's got better offerings than the last for me. You've got some really brilliant works for example Soredemo Ikite Yuku and IS. Then for a good comedy you have Don Quixote and comedy+drama, you have Zenkai Girl. As for detective/mystery genre, you have the likes of Zettai Reido 2 and Team Batista 3. Here's to hoping the next season will be a good one too!

What do you think? Feel free to pour out your thoughts/opinions for this season!~