ZONE is one of those girl bands who got famous with their single, Secret Base~Kimi Ga Kurete Mono. Definitely a must listen, even if not for fans. It's my fav song from them, as well as many others. Not gonna go into details with their history but they disbanded back in 2005. I think a lot of their fans were crushed upon hearing the news but as for me, (I'm not a huge fan but I like most of their stuffs), I think it was inevitable that they broke up. They're still very young then and there's just more in life you know, that they're yet to explore.
Now, after 10 years of the release of the single (2001), they're back, not as a band, but just to perform the song that catapulted them into stardom. And the song speaks for itself, they promised to meet again after 10 years. Though they did keep their promise, one of the bandmates, Mizuho (drummer) couldn't make it as she's according to sources, is now concentrating in her studies. Mizuho's the only one who doesn't continue in the musical path since the disband. The rest is still singing, but in other groups.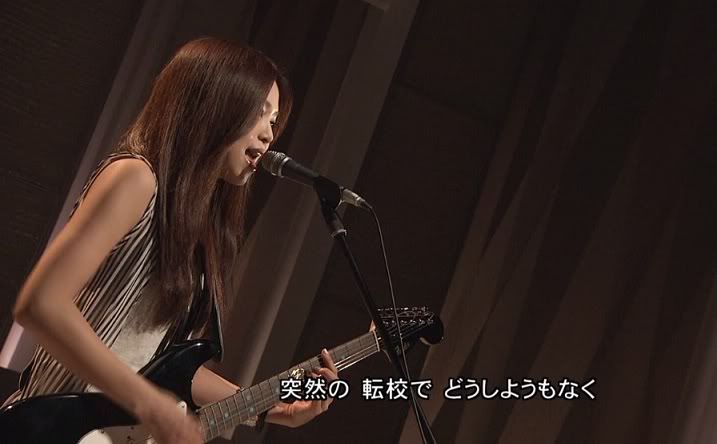 Miyu Nagase - Lead vocals, guitar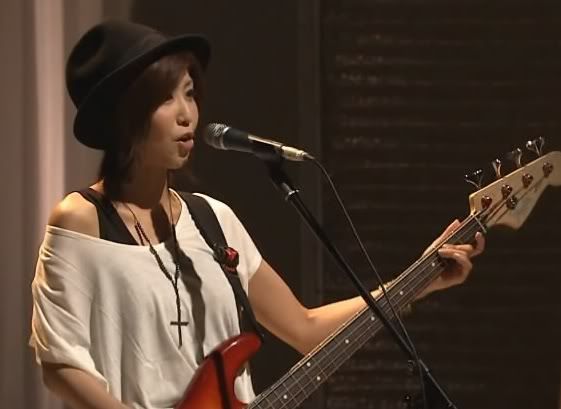 Maiko Sakae - bass guitar, vocals
Tomoka Nishimura - vocals, guitar
It's really nice to see them still in the music industry though. Furthermore, to keep that promise of meeting up again 10 years later. This song is really special, not only to them, but to a lot of fans out there, I'm sure.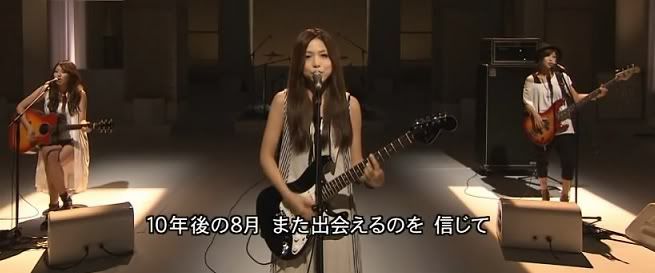 10 years later
Well, It'd definitely have been much much better if Mizuho's around though. Though she was only the drummer, but she has this really funny attitude while playing drums, she's always laughing...as what I can recall from their lives before. The one that they performed this time has been cut shorter, so there wasn't this kick from it. And it seems that they tune it down a lot. Nevertheless, it's nice to see them performing together again.
*I couldn't seem to up this video on YT, sighh*
But do check out their final live here back in 2005:
Remember K-On! anime? When I watch K-On! I really did think about ZONE lolz...anyways, who knows if in the future they'll make a live-action for K-On!..that'd be totally awesome!~