In last week's episode, Soyoko confessed to Sato and asked him out but was turned down by him. Guy doesn't know his luck, having a pretty girl like Soyoko to even consider him. Oh well, his loss. Meanwhile, in order to maintain her work performance and gain more confidence from the she-boss, Wakaba tried all methods to rid off Pill-Bug Sato.
Wakaba meets Shindo's mother for the first time after attending her concert. I think it was a nice diversion for a side-story when one of the stay at home dads decided to confess to the elementary teacher, at least that was quite amusing.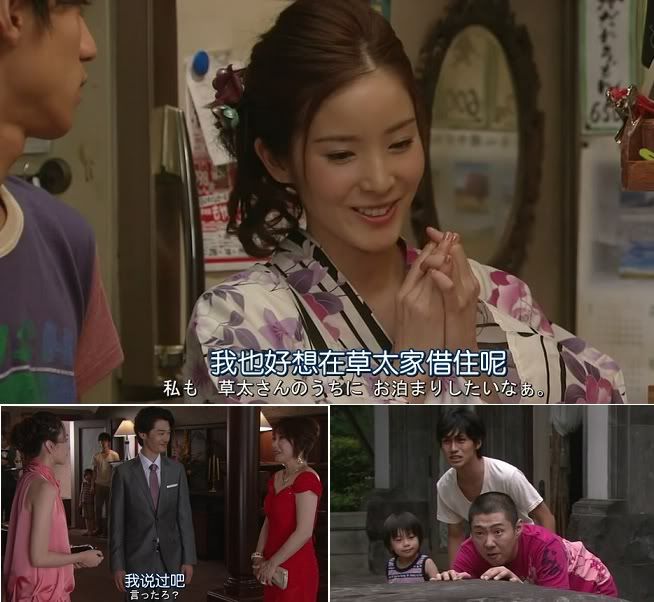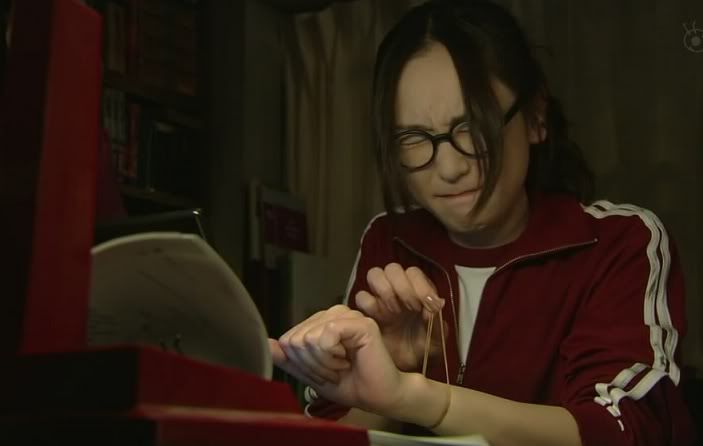 ahhh....itaiiii....
One day when Sota delivered food to her company, he couldn't help but feel that their worlds are different from each other. Yes, we know that. Right from the very beginning. Now can we just move on?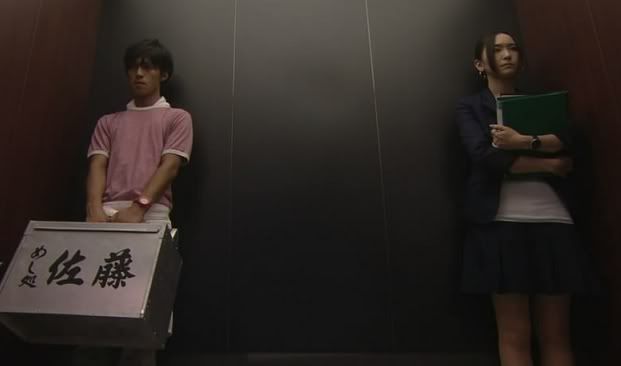 Cold war...?
Such random goukon to have these two blondies...
Nobody's complaining now are they?
The last time, they had mud play at the elementary school. This time, another event surfaced. Watermelon - whack! Basically the rules are simple. They turn you around blindfolded, and then you just have to get your bearings again and try to aim at the watermelon and whack it! If you miss, then you'll be punished to confess who you really like. Kids seem to like to play games like these, huh?
Of course, despite how great she was at sports at school, after 42 hours of no sleep at all, she failed to whack the watermelon but got Sato's head instead. Amazing he didn't faint from that though. And no, she didn't get to confess when she just fell asleep all of a sudden.
But what's more AMAZING is how Sato was able to carry her! I mean, Ryo is really skinny lolz...compared to taller built Aragaki Yui hahaha...
Thoughts:
This episode was quite enjoyable. This is the kind of comedy I want! Not the previous episode. Giving this
8.5/10
for a change. A huge leap from last week's
6.5
. This episode reminded me why I like this show in the first place. I hope they keep this up.
Lastly, for all you Ryo fans out there!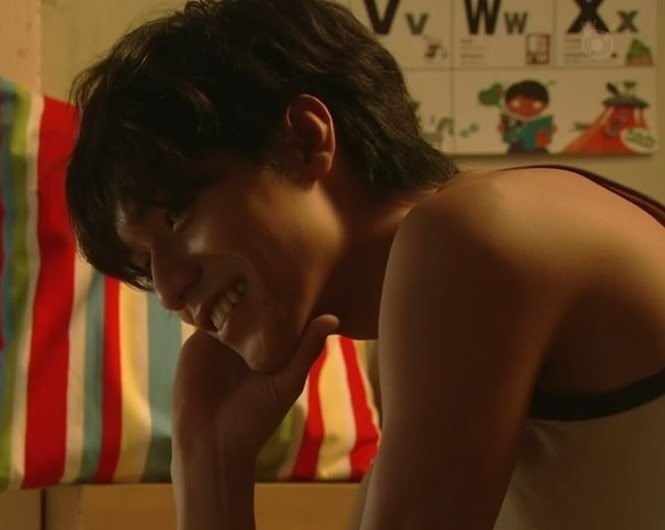 He's a charmer in this show xDD