Okay, this is beyond me. The rating for this episode is only 8.1% and it dropped from last week's 9.5%. Just what is going on with the viewers? This episode was amazingly written, acting was exceptionally brilliant, if not, the BEST of all episodes yet. And despite all of what they have to offer, all the real acting and honest plot, the ratings dropped! I can't decipher it. I am speechless. This has got to be the MOST UNDERRATED drama of the season!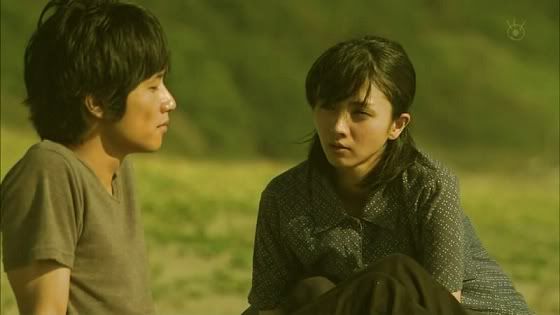 This episode breaks my heart more than ever. No, I didn't cry buckets but it moved me from within and that rarely happens. As a summary, Futaba finally met her long-lost brother after 15 years of absence and it was a delicate moment as we see two siblings, so much care and love for each other, having awkward conversations as they tried to catch up of what they've endured in the last 15 years. Not much was spoken between them but we don't need long conversations/lines. Their body languages speak more! And that is one of the best part about this show. Emotions evoked through body languages, when so many other dramas have failed to deliver.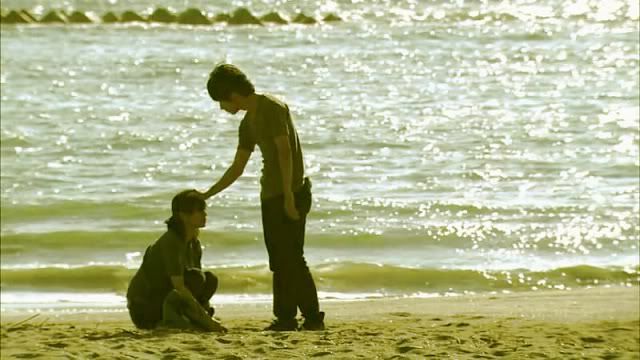 If I can be moved by what they're trying to deliver through their gestures, postures, or facial expressions, I don't need a 1000 lines of tedious conversations.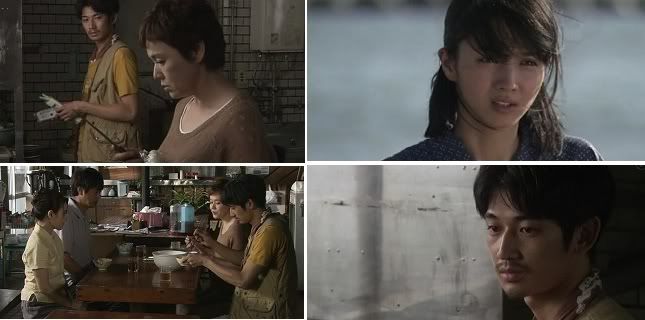 The scene when Futaba's parents visit Hiroki and his mother was also worth mentioning. How they treat them like normal visitors and then gaining momentum to hate, anger and suppressed emotions for the last 15 years.
This is definitely Futaba's episode and Hikari shines more than ever in this particular episode. Imho, her performance in this episode alone, makes all other actresses or actors in other dramas showing atm, fail miserably. I hate to say this, since I'm a hugeeee fan of Eita (I watch like 90% of dramas/movies he's in) but atm, Hikari outshines him in this drama. Futaba is not an easy character to act and may just be one of the toughest this season but Hikari is perfect casting, coz she successfully showed to us what she is capable of. Of course, Eita too as Hiroki. It's been ages since I've really last appreciate the acting of an actor/actress before. In the past, as long as the story/plot serves its purpose in a certain show, and the actors don't screw up badly, I'm already happy with it. . At least, I can't think of any other actors/actresses that can execute those roles as wonderfully as both of them. Because you can just feel the pain that they're been suffering from their faces alone, without even trying!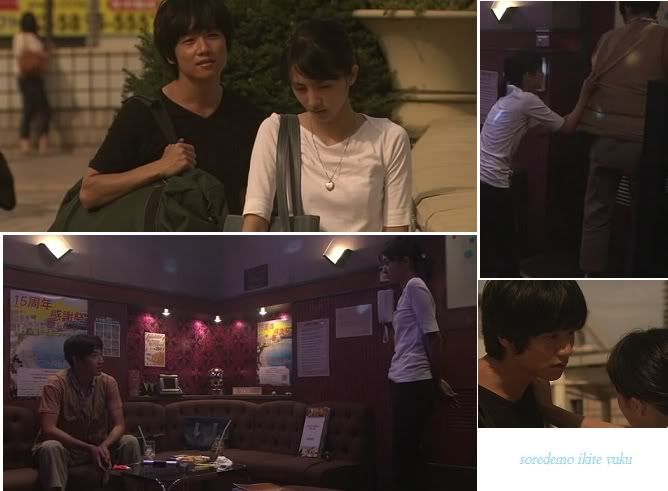 Oh one of my favorite scenes too. Hiroki met up with Futaba at the karaoke center. Too bad they didn't get the chance to sing. Would've been nice to see them smile and be happy once in a while. But after Hiroki found out that Futaba was with her brother, and when Futaba couldn't tell him where her brother is, Hiroki knew he has to do this alone. They can't hide from the fact that they're both from different sides and Futaba's love for her brother will never waver.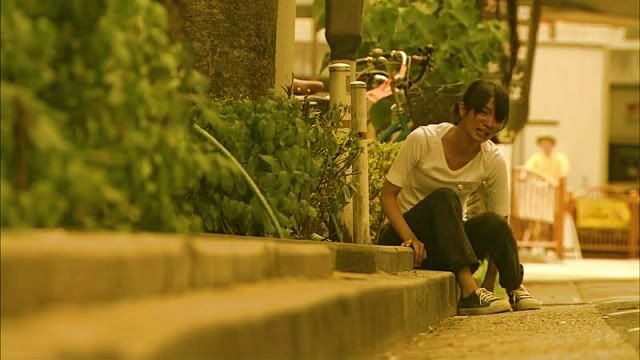 The most heart shattering scene was when Futaba tried to stop her brother from leaving without meeting up with Hiroki's family even once, just to sincerely apologize for what he's done. But it looked like Fumiya (brother) had never thought of that and hasn't repented for what he'd done. He even went all the way of saying "Aki's in heaven now". O_O You should look at Futaba's reaction the moment he said that.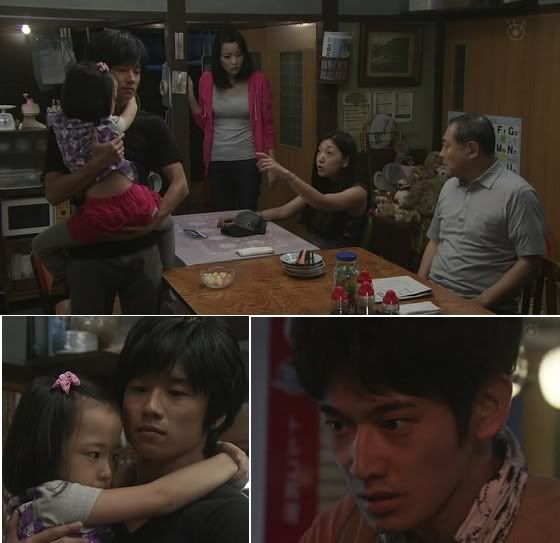 Finally, the new worker where Fumiya works revealed his true identity, the murderer of a young child 15 years ago.
Meanwhile, Hiroki tracked down the worker at the correction center who was associated with Fumiya before to find out more about him. That determined look on his face when he chased her down the streets...ahh...Can't help but hope he finds a closure at the end of the show. Moving on is one thing, but finding closure to Aki's death is also something crucial if he wants to live on as a normal human being. Out of all these, I truly hope these two families will soon be able to laugh sincerely again.
Finally, where's the justice for this show? It deserves better ratings than this. If you've watched Mother (also by the same writers), I can say that this is even better than Mother, but it clearly doesn't show on the rating. That said, forget about the ratings, this is definitely a MUST WATCH this season.
Forgot to give this ep my rating:
9/10 (yes despite the lousy rating it's getting)