I finally caught up! I watched this non-stop coz it's pretty engaging especially the last 3 episodes. I'm just dying to know the history between The Fourth and Renji. I just thought it's still weird how Narumi ended up being sworn brothers with both of them, in similar style too! I knew there was some kind of misunderstanding that made Renji hate The Fourth so much, because The Fourth just seems too nice of a person, yes, he's a yakuza but some yakuzas are nice people.

As usual, it's up to Narumi and Alice to investigate the truth behind it all. Of course, it's nice though when the other members, Hiro, Tetsu and Shosa lend their hands/skillz in without being ordered by Alice.It shows just how important The Fourth is to them. Which is why I can't believe that The Fourth actually used their friend, Hinso as a human shield in the past, as what Renji told Narumi.
The episode's pretty melodramatic and the brotherhood theme is the main focus. I feel like I'm watching some real drama or something between yakuzas. So, after prodding around a bit and hacking, it seems that they found the truth. Or at least, Alice seems to understand everything by the end of the episode. Argh...I have to wait till the next to find out. I can't figure out the truth yet. HInso was pregnant and that was one of the reasons she was killed by one of the yakuza leader's wife. But whose child was she pregnant with? The yakuza's or either one of The Fourth or Renji?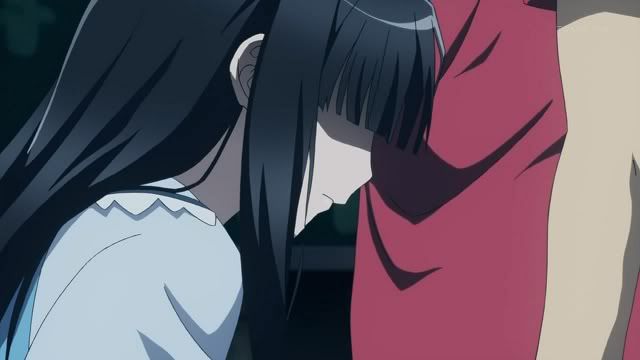 This is a pretty good case, well it's stretched up to 4 episodes (if it's gonna be done by the next). But it's not draggy, just nice to let u know in detail, and it contributes to character development too! Can't wait for the next epi! Looks like Renji made his move already! Rating: 8.5/10