Annoucement:
You can get subtitles earlier at Kizuna Fansubs as they release their soft subs about 3 days before posting at d-addicts. xD
From the previous episode, Miwako saw both of them hugging at the school backyard. The hug came accidentally though, not intentionally, but obviously, Kenji began to develop feelings for Haru, while Haru, couldn't understand his own feelings atm.

Witnessing that, Miwako maybe felt betrayed by Haru since she felt that IS people shouldn't fall in love, or have a chance to.

That night, she paid a visit to the night club again and challenged the owner. The scene was pretty sad, considering how Miwako knew people will be shocked if they ever find out about her own body. Even if the owner or the people that hang out there have seen horrifying things in their lives. To Miwako, that amounted to nothing compared to her secret.
Haru came banging on the door thinking she might be there when Miwako's mother phoned to ask whether she had been to his house. That night, Miwako told Haru: "If you're the sun during daylight, then I'm the moon at night"
Miwako's mother then asked her to change school again, to avoid getting anymore involved with Haru than she already had.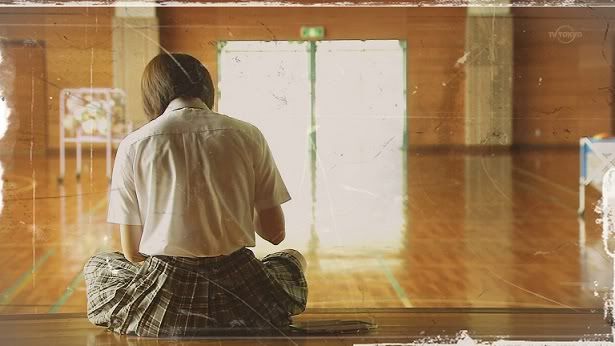 The next scene was amusing~ I'm so glad they didn't miss out this scene from the manga. Haru was thinking that since Leon was also a guy like Kenji, then maybe she might feel the same way if she held his hand. And that was exactly what she did.
Lol at the shock on Leon's face~
Of course, Haru didn't feel any different and was more convinced that he was after all, a guy. Still, he questioned his warm heart every time he saw Kenji. Maybe Miwako was right about his condition. His heart may be leaning more towards that of a girl's like his body.
Meanwhile, Haru's mother paid a visit to Miwako's mum.Out of the sudden, Miwako's mum requested that Haru changes school so that Miwako won't be influenced further. What a thing to request! Imo, that is not even fair for Haru or his family, asking him to change school like that. I mean, just because they themselves can't accept their own daughter for who she is, why bother other people? That's just simply selfish and outrageous. Further more, how could she say that it's a pity to raise Haru as an IS instead of choosing a gender for him since baby? Sad as it is, this is the reality I suppose.
On a lighter note, Miwako and Leon finally met for the first time!!! It was such an awkward but sweet scene in Haru's room lolz...I mean, look at Leon, kept on blushing or smiling sheepishly...especially when Miwako told him
"I might fall in love with you."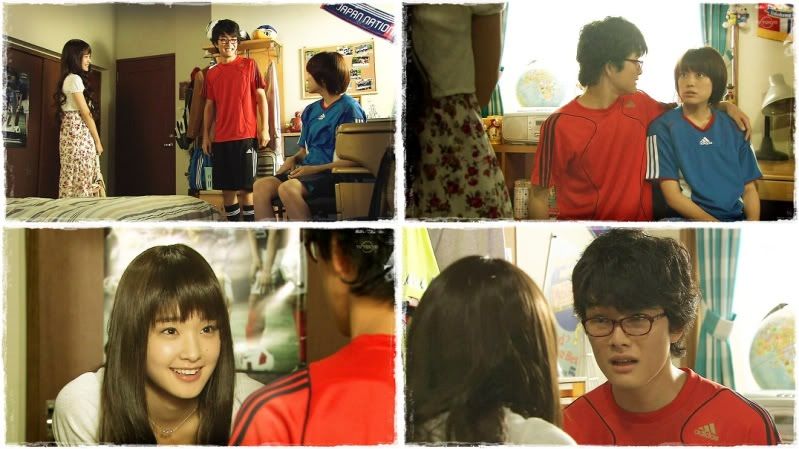 Another addition to the episode was the introduction of the IS self-help group, which was also present in the manga version. I was actually wondering if it will ever be adapted in the drama. So when it finally appeared, though it was introduced slightly differently from the manga. In the manga, it was Haru's doctor who asked him to have a look at the club, but here, Miwako was the one introducing it to him.
To put it simply, in the manga version, Haru didn't meet Miwako at the new school. Haru was from an entirely different school who met her at the IS club.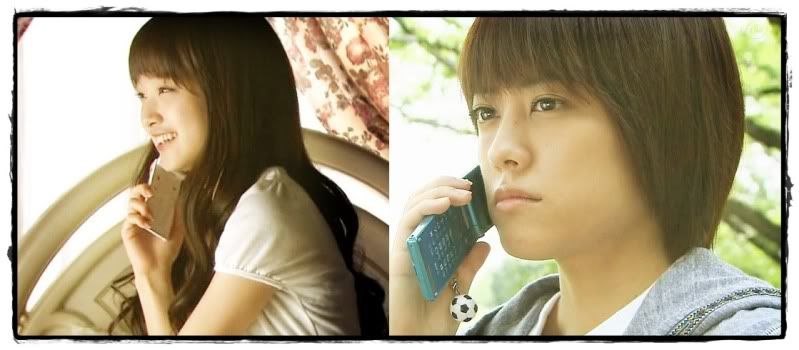 Thoughts:
Overall, the episode didn't give as much as the previous ones, a bit of a lackluster. However, this is also the starting point of Haru's uncertainty and doubt about his own true feelings. Also worth mentioning is the meeting between Miwako and Leon. I'm pinning hope for more of them in future episodes. Kenji's side story is also appearing, though atm still in the dark. I'm curious of how they are going to direct the live-action's plot. It differs slightly from the manga version, so it'd be interesting if they take it to new direction. Of course, I'm sure it won't be very much different, still, a bit of new things here and there will be nice. I'm also hoping for more of Haru's school scenes because if following the manga, there should be some changes there. Rating: 7.5/10