In the previous episode, Shirota was caught by the Sabashima's wife at the night club. Due to the misunderstanding, Shirota now had to suffer under the wife and is having headache trying to find out how to win her heart back.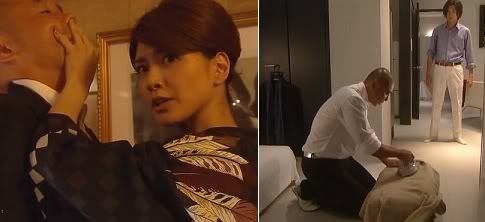 Another case awaits Sabashima at the welfare center. Yui, this little kid is raised by a single father who seems to have no time at all to really care for her, hence always leaving her alone at home to tend for herself. Somehow, at the center, Yui has a liking for Sabashima and keeps on clinging onto him!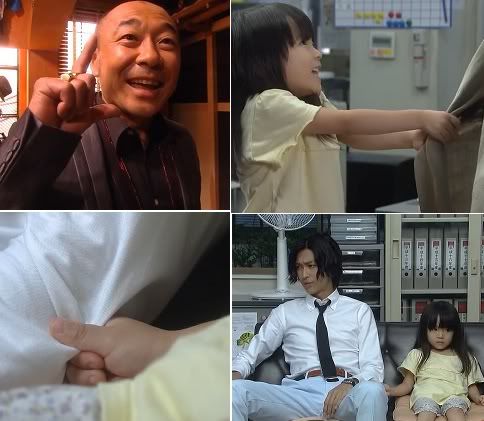 Though annoyed, I'd say Sabashima did take up the job pretty well. At least he didn't just push her away and still came back to read her stories in the middle of the night! Well, what can you do when you have a little kid whining for your name over the phone right?
Tell me, can you resist that?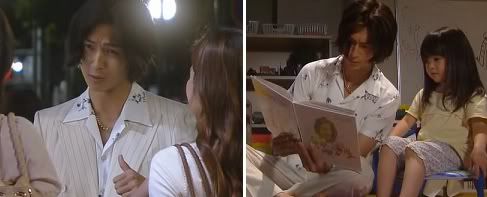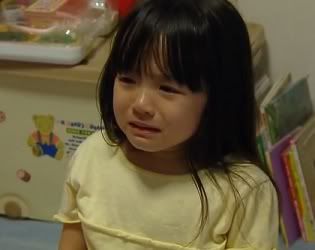 Awww....
Such a pity that Narumi Riko's character only appeared for like a minute...nevertheless she had a sweet moment with the little girl, coaxing her to eat her vege.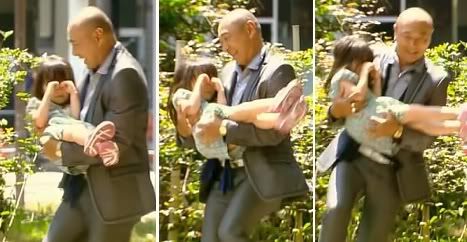 seriously, doesn't this just look sooooo wrong in many ways?????
It's time for Masturi again at the center and finally, Sabashima agreed to be in charge. Of course, not without his yakuza fellows' help.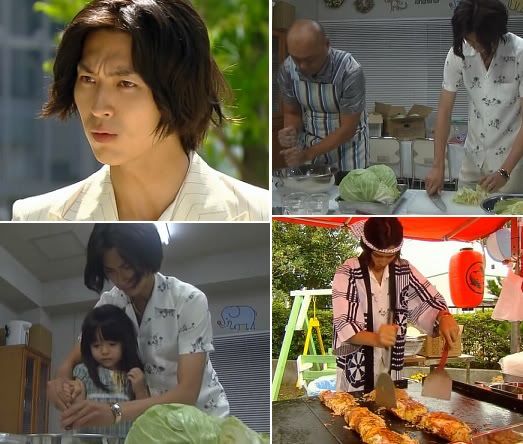 omg I'm hungry!!! OKONOMIYAKI!~~~~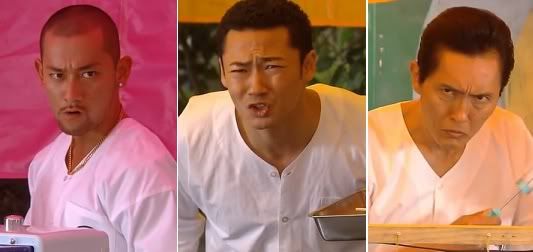 What is a bunch of yakuza fellows doing at a festival at Child Welfare Center? lolz
Finally, the father decided to send her child to foster care and for the next 6 months, try to rebuild his life so he can bring his daughter back with pride. And the secret to Ayumi's heart (Sabashima's wife) is also solved! It's the okonomiyaki that Sabashima cooks!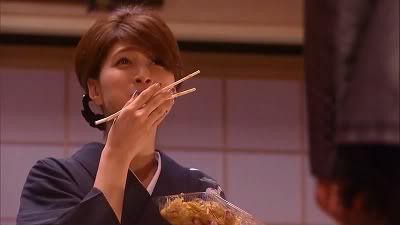 Who knew okonomiyaki can melt someone's heart like this?
Thoughts:
I'm not big on kids but the little girl is just too cute. Her interaction with Sabashima are really worth watching. The guy may be rough but his heart is soft in the inside! I have to admit that I'm enjoying this drama more and more. I'm giving this episode
8/10
.