New season of Jdramas! While I haven't exactly finished the other dramas, for example, Rebound, Umareru and etc, new episodes of several dramas of the season are out. Here, I shall pour out my thoughts on the first episode of human drama, Soredemo Ikite Yuku, which translates to 'Even So, We Live On'.
I'm pretty excited because Eita (one of my fav japanese actors) is in this as the main character. Very happy to have him back, another lead role no less! However, this time, it's pretty depressing. He plays the role of a young man (Fukami Hiroki), hitting 30s, who has a dark memory when his younger sister was murdered, cold-blooded, by another school friend of his. Ever since the incident, he lives life miserably as he was supposed to accompany his younger sister that very fateful day, instead, he went to some video rental shop with another friend, renting AV. Basically, his whole family was thrown apart because of the incident, his parents divorced, and he has to take care of his aging father, suffering from cancer.
One day, he meets the younger sister of the murderer.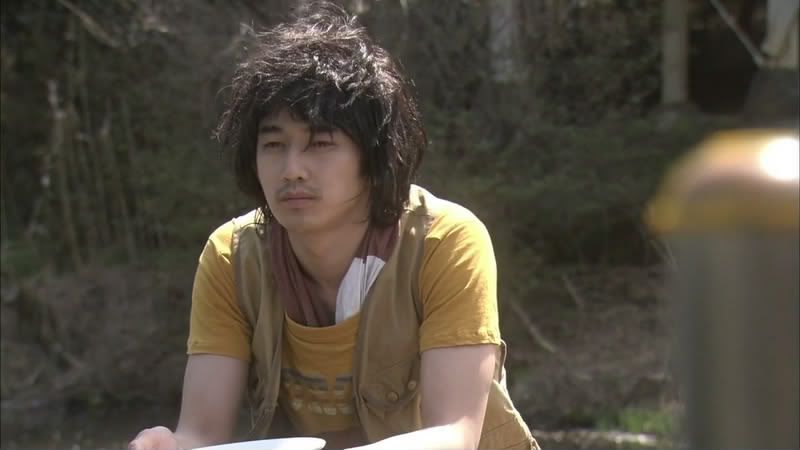 Toyama Futaba (Mitsushima Hikari) visits the Fishing Boat rental shop of his at the countryside (I suppose), and Hiroki thought she's trying to commit suicide or something. Basically I think that's because people like her would rarely come to the countryside all alone. But they became acquainted and right from the dinner (as shown below, not a date though, just a dinner), we can see that Toyama has something to hide. She gets pretty upset every time Hiroki mentions about his younger sister.
I just wanna say here that I'm very impressed by Hiroki's father's acting! He is superb in the minimal role of his. Especially during this breakdown. How he is not satisfied with the fact that the murderer was released 8 years ago, and now living like nothing happened in the society, how he wants to kill him but most of all, he wants to know the truth, why he wants to kill his beloved daughter. That scenes moves me to tears!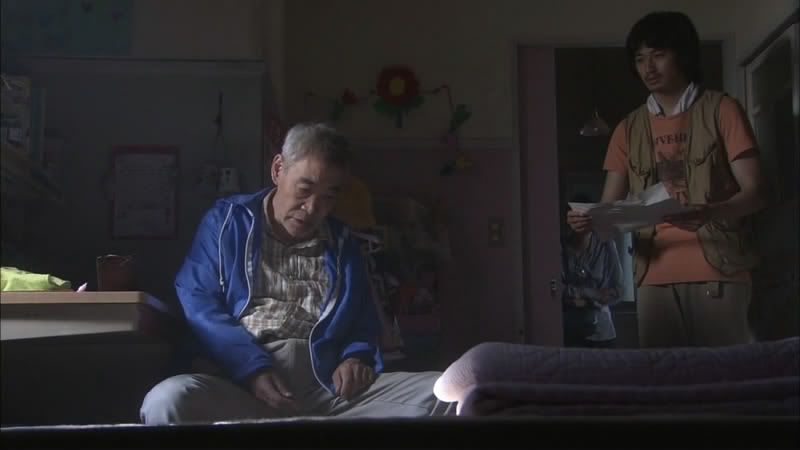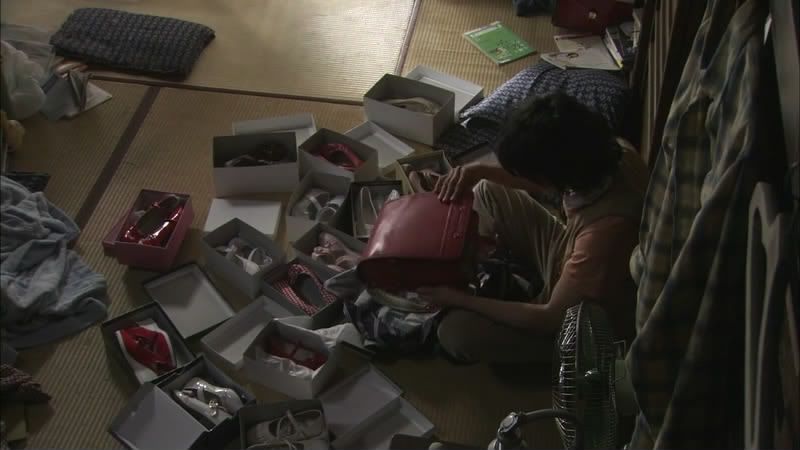 Hiroki, upon seeing the picture his father drew (should be) of Aki (his younger sister), he begins to have some vague memories coming back to him. He then quickly makes a kite (the exact same kind his younger sister was flying before she was killed) and flies it at the exact same spot. The brief moments of him remembering how she looks like is a nice touch.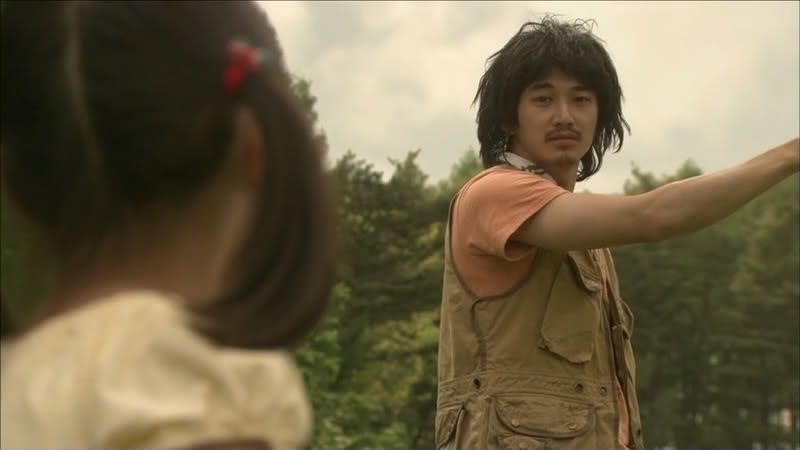 I just think this scene is pretty epic. Don't ask, lol. But him floating in the lake, wondering how his sister must have felt, as she was found there.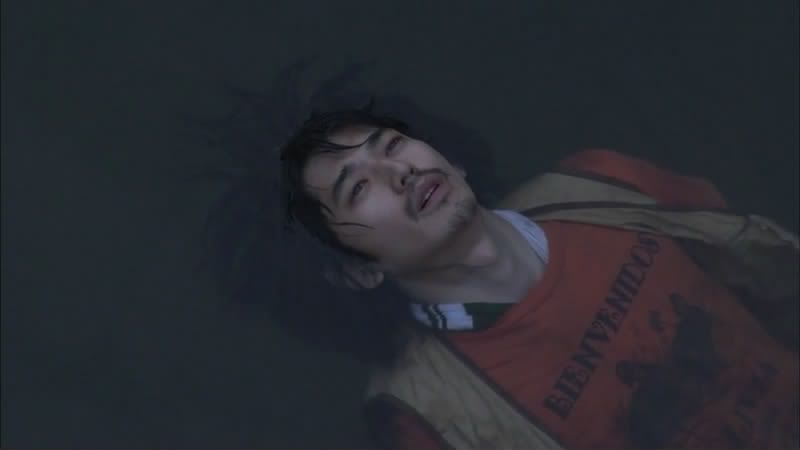 I like this scene too! I'm not a pervert but the part where he finally sees the light. As in, realizing how stupid/dumb he has been for living life so miserably, along with that hairstyle. He chops his hair off and this is the new look. I like it very much lol...well with Eita, I think this is one of those few moments where you get to his hair trimmed this much, because normally it'd be all long-ish.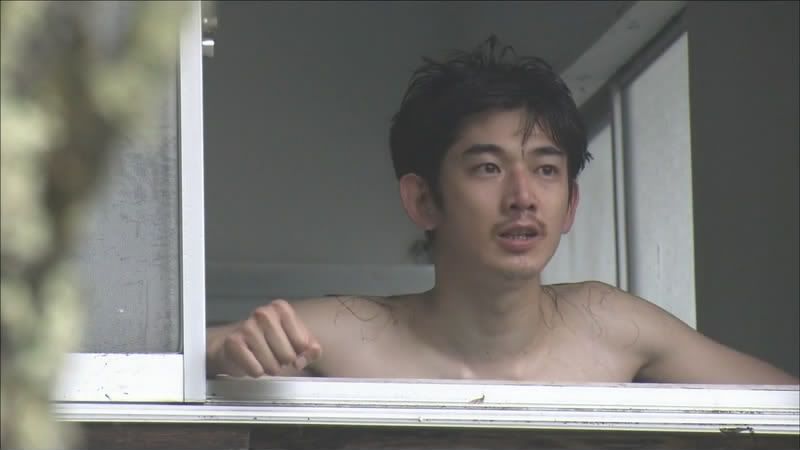 But I wish they left it black all the way though lol...coz the hints of white hair is a bit distracting. I mean, he looks older than he is supposed to be. Ok, maybe that is the whole point, to make him look like he has lived a hard life.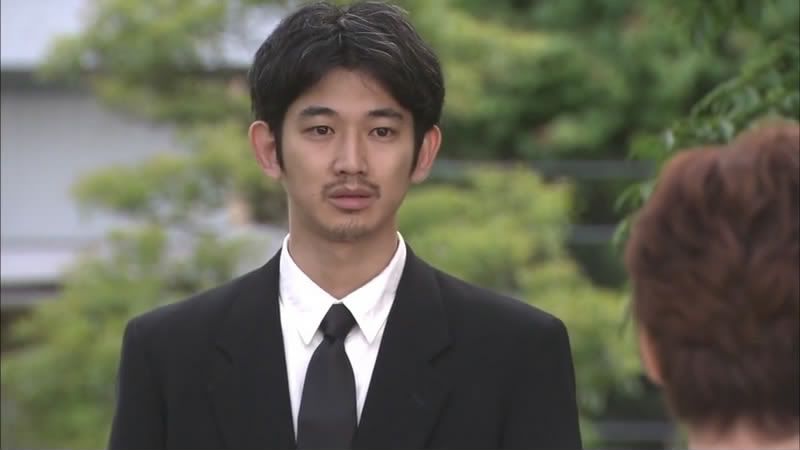 But either way, this new image looks much better than before. He intends to search for the murderer and takes revenge by attending one of the juvenile center's guard's funeral or sth like that. However, he is stopped by Toyama, just in time.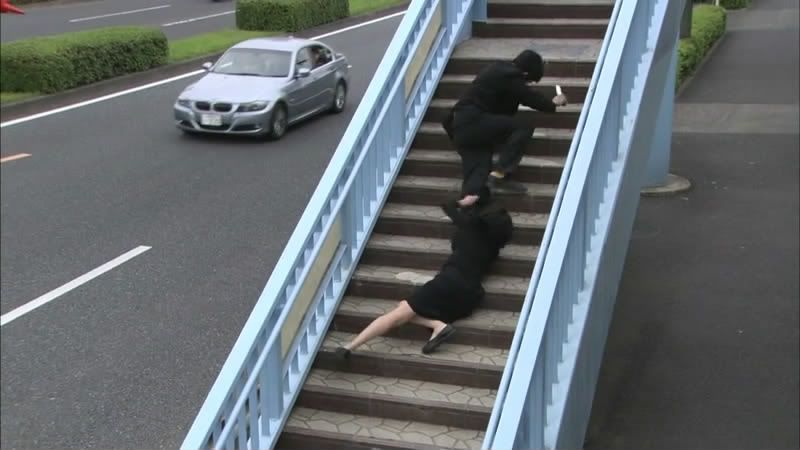 Overall:
Great opening for the drama! Both lead roles are really good in acting their parts. Since it's a human drama, you'd expect a lot of emotional scenes, some moved me to tears, frankly. Eita is amazing in his role. I like how he acts a bit slouchy for his role, like having some hunchback, making him look even older than his real age. Dark past can really haunt people till that extent. I totally recommend this drama to everyone, unless you're not into sad stories.
And I just wanna add that the theme song is really nice too! He's the same singer as the one for Triangle drama before, and the song fits the drama/theme really well. I'm definitely watching this till the end.