A quick review on Quartet. I did want to try it out when it came out couple of months ago, but due to some circumstances, I missed it. But now that I have some time, I got them and watched all in one go. The episodes are pretty short, only about 20-25 mins each. It's not the usual 45 mins length drama. And it only has a total of 9 episodes.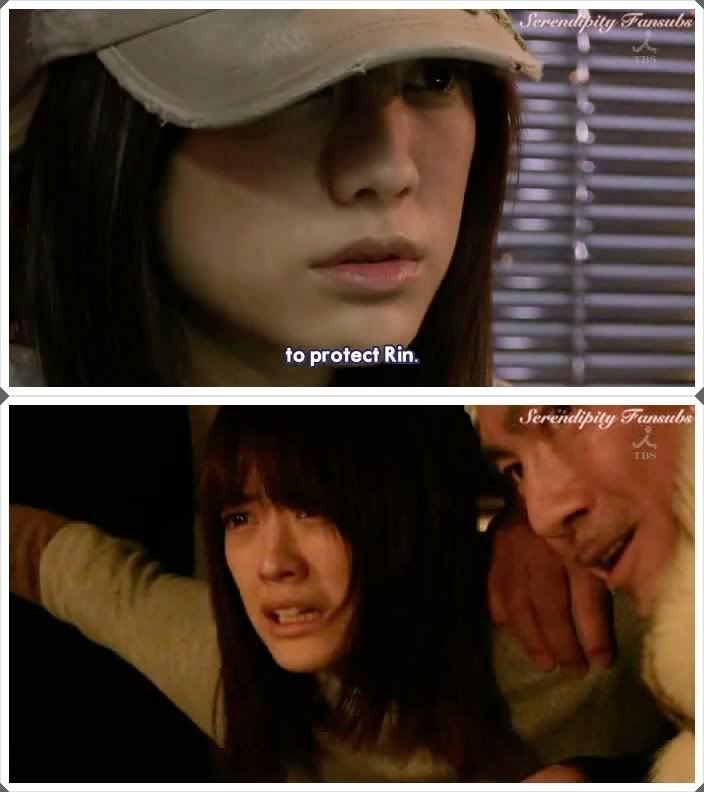 So basically, it's a drama about how 3 characters each with their own dark backgrounds, work together to bring down a druglord who is in control of a Midori Town, populated with illegal immigrants.
To kick it off, we have the main character, Shun (Fukuda Saki) who herself is an illegal immigrant from China brought by her father into Japan along with her little brother. However, her father got into drinking and died in an accident while their mother resorted to selling her body for drugs. Their lives basically were ruined by drugs. Shun and Tao were hoping to get a new chance in life after her brother got signed by an international boxing agent, but Tsukamoto (the druglord) found out of their plan and decided to teach them a lesson. That's because Tsukamoto was the one taking care of them as they grow up. Tao was then murdered in an underground match in front of Shun, but before Tsukamoto could do anything to Shun, the police barged in and she was rescued.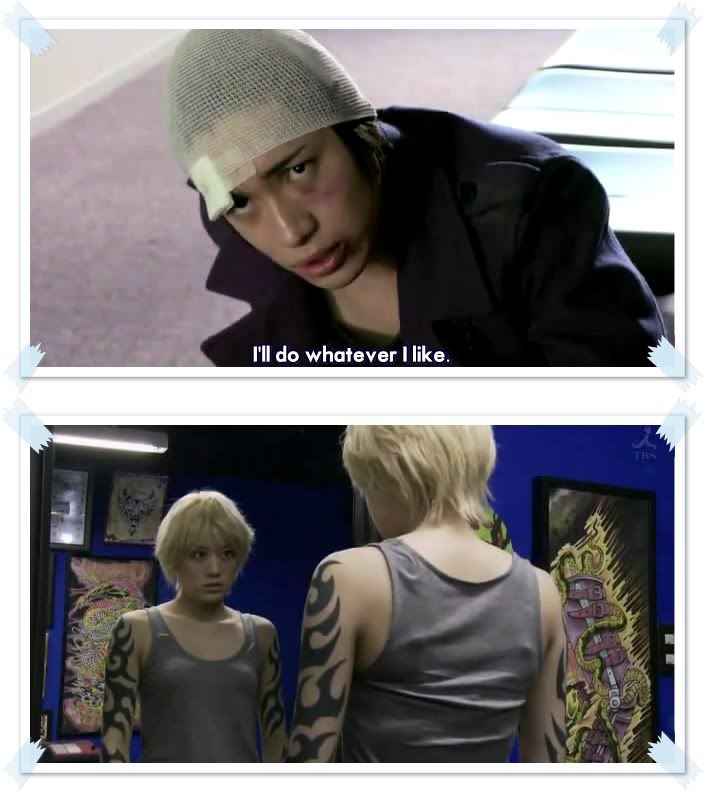 Takeru (Matsushita Yuya) is also someone whose life has been entwined with drugs. His whole family was murdered when he came back from cram school when he was a teenager and the only clue the police could find were traces of drugs. Since then, he had been working his way to find out as much drug dealers he could and destroy them himself. Until one day, he was outnumbered by the drug dealers but was again, saved by a mysterious guy.
Waking up, he found out that the mysterious guy was actually working for the police department and he offered him to be a spy for them, instead of being suspected of murder of several drug dealers. Having no choice, he agreed and was taken to meet another girl. That girl happened to be Shun, now in a new image, blonde hair and had tattoos on both arms (in remembrance of Tao).
So, they both were thrust together into Midori Town to find out more information on Tsukamoto as well as his drug factory. Their interaction was really funny to watch. Especially when Takeru didn't understand a single Chinese and was fooled by Shun once when he was trying to find for drug dealers in the town, instead, Shun wrote in Chinese for him "I want to find buns". That was really hilarious.
And they ate TOADS.....or FROGS...whatever, still EEEEWWWWWWWWW.......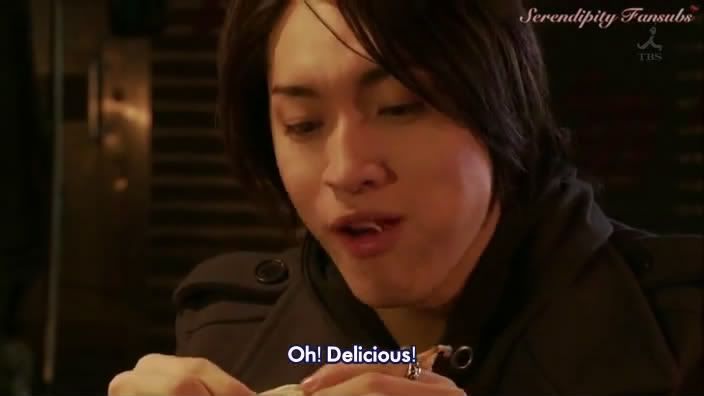 But I like Takeru, he's funny! Shun and Takeru were like polar opposites and seeing them communicate was a delight.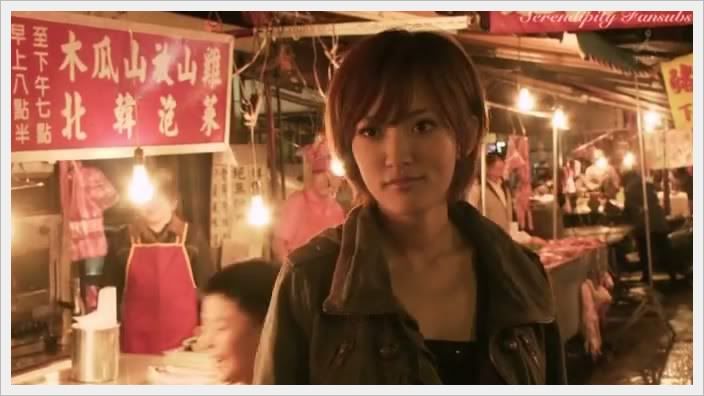 Before I forget, another character was Kasumi (Watanabe Natsuna), an insider who pretended to be Tsukamoto's woman. She was trying to avenge for her best friend's death, who was also a victim of drugs. So, in the town, they met secretly and work together to put an end to the drug world.
Thoughts:
This is not your average Japanese drama. It deals with violence, drugs, revenge...which is most probably why it might not be appropriate for younger viewers. But it's also a quite interesting one. It's a no-nonsense kind of story, you get into drugs, you get deeper and deeper into it, you're dead. Guns and killing roulette are involved. Some stuffs worth mentioning are the input of Chinese characters asd letting them mingle with the illegal immigrants. It's quite convincing too to have Shun speak Chinese, she has quite a few lines, most of which I can understand myself, surprisingly. Anyways, my fav character is definitely Takeru wahahahahahaha...he rocks! I wonder if he has other dramas though. *shall hunt* Anyways, don't miss episode 8 and 9. Total suspense!