Are you in love?
How many people can say yes when they hear that question?

Why aren't you in love?
Because love is troublesome – 26 year old Fujii Emi (Karina)
I don't know real love – 24 year old Saki (Yoshitaka Yuriko)
They say I'm too serious – 22 year old Mako (Oshima Yuko)
Emi is a tomboyish girl who works at a lighting company, hence she mingles a lot with the guys and doesn't mind fooling around with them. By fooling around, I mean her constant butt-slapping habit lolz…Seriously? That was funny. Always clad in jeans and shirts, she's not comfortable in dresses and doesn't really bother spending time to make herself pretty, unlike a junior of hers, Saki. You can say that Saki is a total opposite to Emi. Saki is the typical girl who powders herself all up, dressed to attract attention, highly sociable, attends goukon a lot and yet, she can't seem to find love or rather, fall in love with anybody.
Then, we have the last girl, Mako who has strict parents, obviously brought up pretty well, a bit too serious, doesn't joke much and a matter-of-fact type of girl. Maybe guys will find her boring? Then, she finds herself falling in love with one of her superiors at work. When he asks for her number, she takes it seriously and awaits anxiously for his call or mail just because he said that he'd like to take her to dinner to thank her for an overtime previously. It turns out that the guy wants to have a one night stand with her after all the trouble of taking her to dinner, acting all gentleman. Well, not to say he's bad, but straight to his house after dinner? And I got the shock of my life that she actually agrees just like that, though in the end she can't bring herself to sleep with him. Second shock- she's still a virgin. Is it really uncommon for girls her age to be a virgin? She's still only 22 afterall. *rolleyes*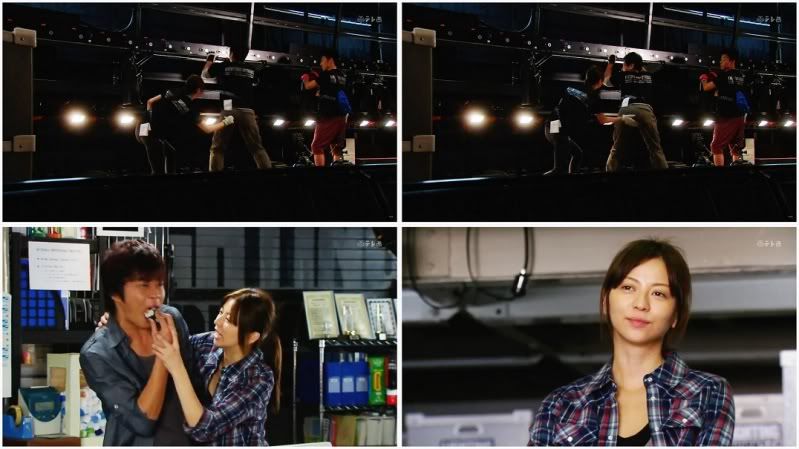 So, then we find that Emi actually went out with her closest friend ever before! It lasted only 2 weeks though xDD I find it really amusing how she can say that so bluntly the fact that she actually considers that two weeks as dating when it only lasted TWO WEEKS! She is told that they're better off as friends and the guy went off overseas to study lighting. Then, the guy comes back, Emi is feeling all nostalgic again about her first crush, most probably. Towards the end of the episode, much to her dismay when she's all ready to go all out and confess to him, he tells her he's getting married. The only problem is, the girl's not her. I totally feel her despair, it is truly kinda devastating, if you think about it. Something she has hidden in her heart for all this while, and when she finally muster up enough courage to tell him, it is crushed.

As for Saki, she's out of job and finds part-time as night club hostess. Her dream is to work for a publishing company, still no luck currently though at the end, she finally gets a call from the company for further entrance exams.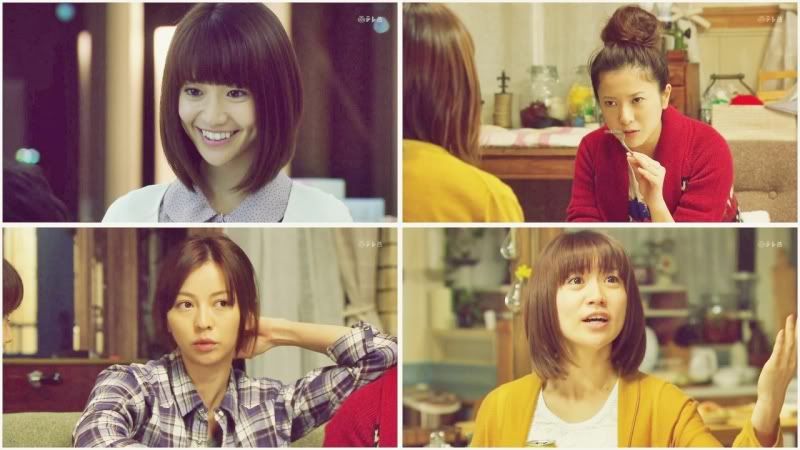 Overall, I find the first episode quite entertaining and interesting. I understand if it's girly show, well, it IS a girl's drama anyway. And I think girls who are still single should watch it xDD I find it relatable at some situations, some of the things they said are true! I like the overall atmosphere and the house they live in, pretty! It reminds me of the house in Last Friends. Really similar style and all of them living together, sharing the house. I love it when the girls gather to eat or just have girl chats at the house, really warm atmosphere.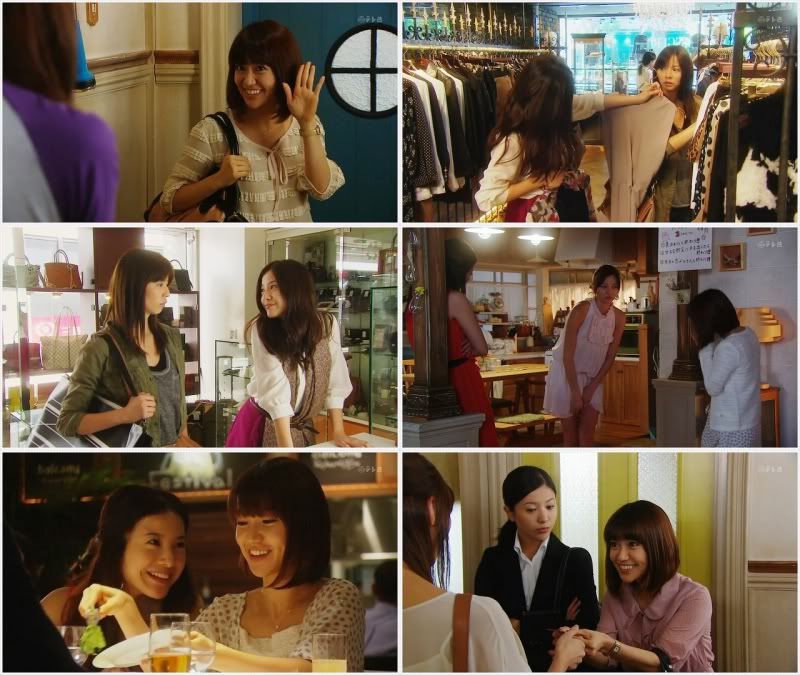 As for the actresses, all are doing good so far, my favourite is definitely Karina. Maybe because I find myself in some similar situations like her before. And I like it when she wears minimal makeup and still can pull it off beautifully. Of course, being a model in real life helps but I just like to see her in these kind of roles. Oh, I can't help but notice that Yuriko is wearing heels most of the time whenever she's walking with the gals, which makes her almost the same height as Karina. And I remembered clearly she isn't that tall xD So to have her being around the same height as Karina is impossible. But thanks to the heels, their height differences are balanced out. This is the first time I've seen Yuko in drama before. She's in AKB48 by the way. Frankly, I'm quite surprised that she's doing quite well with her role because I don't have much faith in these idols' acting abilities. Yeah, sue me lol. Well, all in all, a good opening for the show. Love all the girls so far. I thought there'd be at least one of the characters who I'll be annoyed with but none!
Rating: 9/10 – if you're not into girly themed dramas, then maybe this is not for you. The only downside for me is the lack of handsome guys in this hehehe...but since the attention is on the girls, that's a given. But they can at least get one hot guy though...I mean, Karina's crush isn't even that good looking, sorry if I sound harsh. But oh, Tanaka Kei was in this movie, Love Come with Karina too back in 2010, if I'm not wrong, he was her partner too xD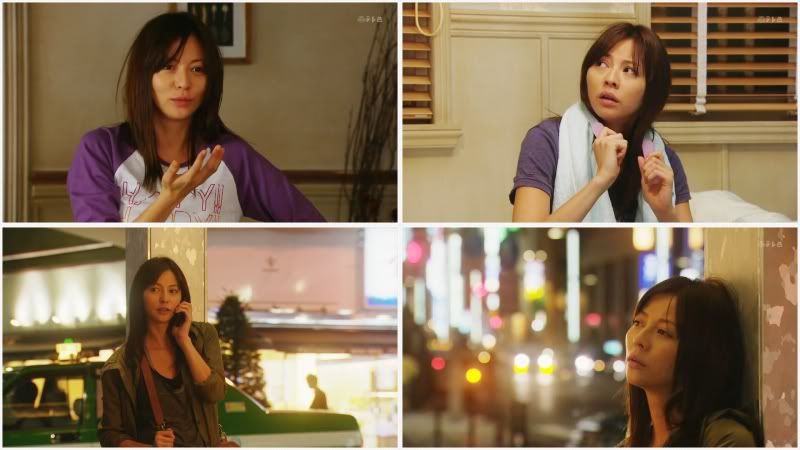 Some more screencaps!