Wow…that was a long pilot. 1 hr 45 mins of kimutaku…well, it was a great opening though. I have a weak spot for dogs or animals and stuffs like that so I find myself on the verge of tearing up in the lab today and I had to stop so as to not embarrass myself further in front of my other lab mates. Kudos to the doggies though, they totally stole the show.
When the drama was confirmed earlier and that Kimutaku's going to be in it alongside many other veteran actors, as well people like Ayase Haruka and the younger generation, Ashida Mana, I knew this is going to be epic. In the first place, it's backed by the fact that it's based on true story, so it's a sure winner in that department. And Kimutaku's dramas have never really disappointed me so far. I like most of what he did before, so I was looking forward to this.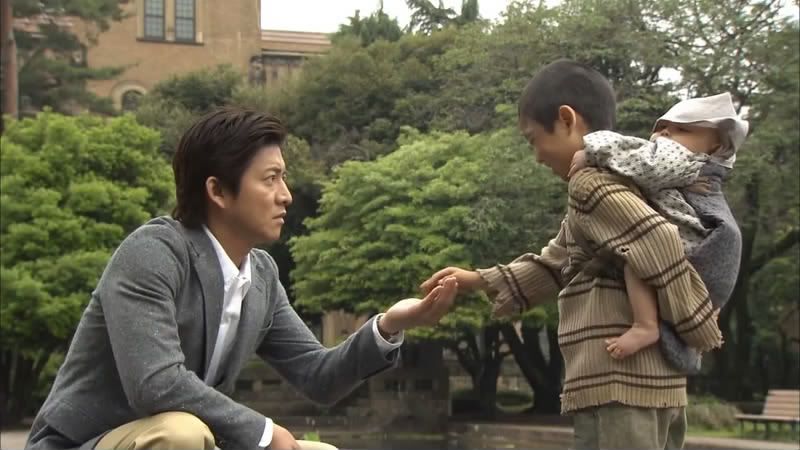 He plays Kuramochi, an Assistant Prof, whose father had ventured to Antartica 45 years ago but due to the harsh weather, that didn't work out. As his son, he has this dream of fulfilling his father's wish. Besides that, being in a post-war era in Japan, he wants to use the Antartica expedition to show the world that Japan hasn't lost everything. He has a sister-in-law played by Ayase Haruka, Miyuki who serves as a teacher in the local school. His own wife, Yukari has died during the war. Most of the episode shows how he and another Professor struggle to let the candidates of the expedition to agree with Japan's participation. Though they are mostly spat with harsh words regarding the war, they finally manage to be accepted but nobody said it is ever going to be easy. They are given an area, deemed inaccessible on the world map by the organization. However, this does not crush their hope to land on the foreign terrain and begin efforts immediately to get enough money through donation and rebuilding an old ship for their use.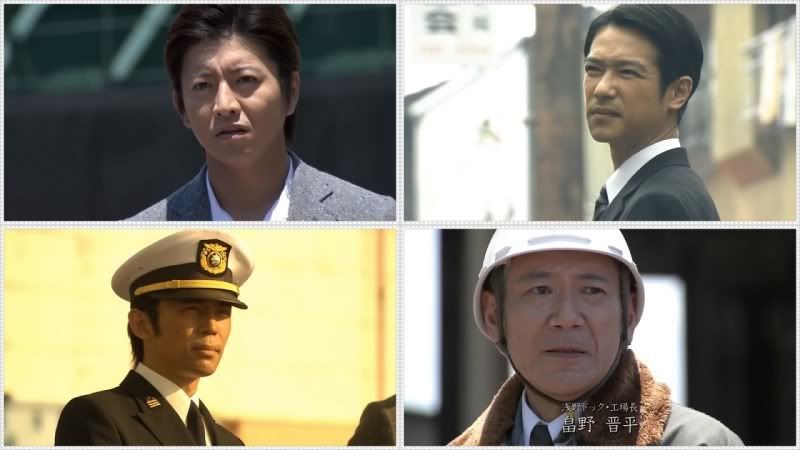 People from different backgrounds are assembled for the expedition. This includes one of their old hiking buddies who's now working as reporter, Utsumi. Other than that, they have Prof. Hoshino who's done research on Antartica. And he's the one who suggests the use of dog sled to overcome tricky areas there which can't be accessed by snowmobiles. Then there's this university kid who lied during the interview that he has experience in training dogs just to get accepted.
When everything's on the move, Kuramochi receives news that he isn't selected to be in the team because of his past experience, being a leader during a mountaineering trip which cost one of his members' life. But Hoshino suggests that he can still help in the dog training. Way to go! I mean, what's the point of having Kimutaku in the drama if he's not even going to be in the team, right?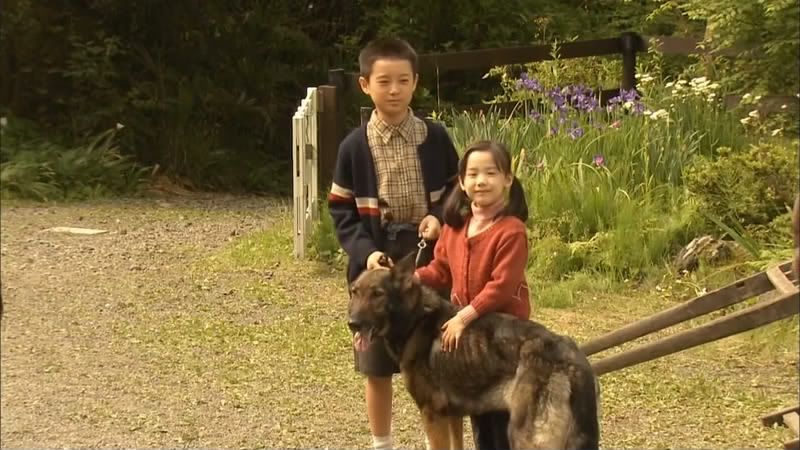 So Kuramochi and the kid, Inuzuka , wait a minute…Inu? Lolz…It's ironic that he's going to be working with dogs and having Inu in his name. So they go to Hokkaido to meet another Prof who has like 10 Shakhalin Huskies for research purposes. But they need to find another 10 to make a team of sled dog. There, they spend some time gathering all the dogs and then training them proves to be tougher than they thought. Ashida Mana appears as one of the Prof's grandchildren whose pet dog is Riki, a former team leader. Initially, the kids refuse to let Kuramochi take Riki but upon watching how Riki leads the pack one day, they wonder if Riki wants to go to Antartica too.

Thoughts:
I think this is going to be the winner of the season. Yeah, bit too early to judge but there's huge potential for this to shine throughout with its epic-ness story. I'm moved so much during the entire episode and nearly cried in the lab so I'm not going to lie that this might be my favourite. The dogs are definitely a plus because like I mentioned, I have a weak spot for them. I think the only thing lacking is how limited Ayase Haruka's scenes are. I know this is to be expected since the focus of the show is the Antartica expedition afterall, but at times, I feel like her talents are being wasted? Well, if she's just going to appear every now and then though. Even so, it's still great to see many familiar faces in this drama. When all of these great actors/actresses gather, it's not going to disappoint. Think everyone executes their respective roles pretty well so far.

More screencaps xD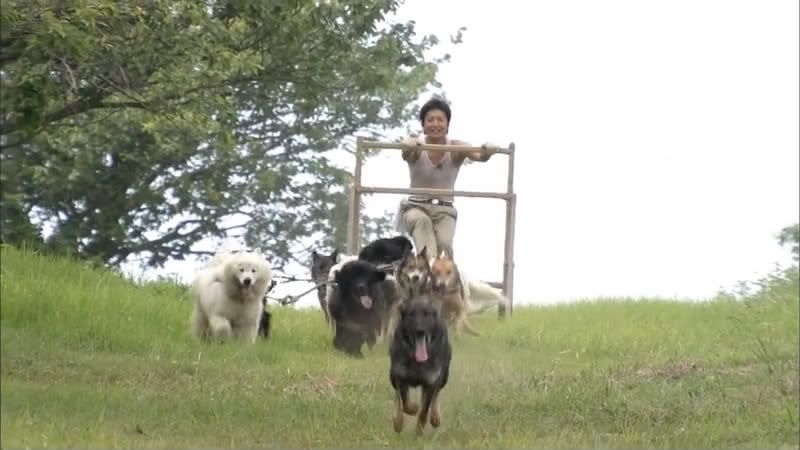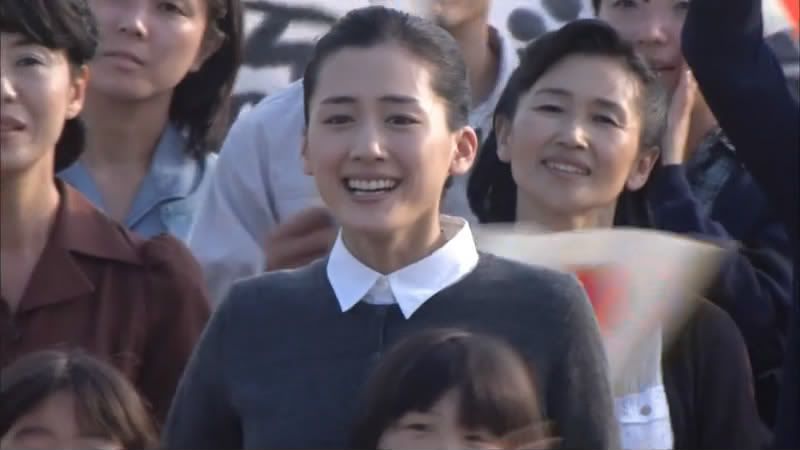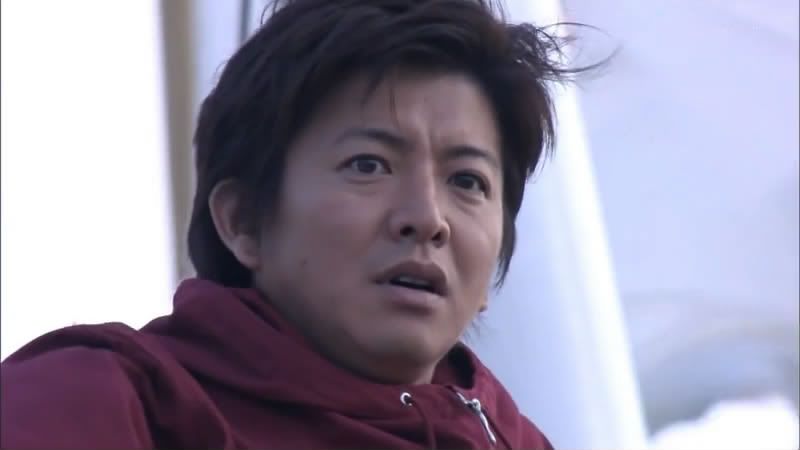 Rating: 9.5/10