There are lots of things we get to know in the first episode. That's good because then it won't be so draggy in developing the characters. We're introduced to a family of five consisting of a father and 4 kids. We know the kids lost their mother due to a drowning at the river, which is later revealed or hinted to be a suicide (mother's message to Yui). Yui is the eldest and being a daughter, she takes over the mother figure by trying to do household chores, but there's only so much she can do. Then we have the brother who seems to shout more than speak imo, not hygienic and likes his clothes to be fluffy as he complains if they're too stiff. The younger brother likes to study, maybe a little to much. The youngest sister, the baby of the family, she has her soft toy everywhere she goes, except outside, LIKES to ask questions, and obviously doesn't understand the meaning of her mother's sudden disappearance and it doesn't look like the father or the rest of the family knows how to explain it to her.
Then we have the father himself who has trouble trying to keep the family in good shape, relies a lot on the daughter and finally decides to get a housekeeper. So then we have the main character of the show, played by Matsushima Nanako, as Mita, who never smiles, looks cold, feels cold even, which got me to think she may be a spirit in a dead body lolz…well jokes aside, Mita may act like a robot, who only speaks when needed, her housekeeping work however is excellent. We're forced to think hard about Mita's background. Is she born like this? Or was it some kind of trauma she faced in the past? Is this just a façade she puts on underneath her real image? She's definitely mysterious and sometimes scary enough but that's what sells in this show. We're intrigued! So bring it on!
Let's not forget the happy-go-lucky sister-in-law, Urara (Aibu Saki) who comes every day to cook for the family ever since her sister died but turns out the family wishes she never interrupts their life. Urara is good hearted and we know she's just trying to help but somehow, everything she does always turn out to be heading for the worse part of the scenario. She's not good with words either because she doesn't think twice before blurting wrong things at the wrong time.
Well Mita is someone who will do anything her master orders her to. That includes doing outrageous stuffs like killing or committing suicide. Yes, that extreme. Take for example, the youngest daughter, Kii is told by her friends at school that she'll be able to meet her mother once she dies. So she asks Mita to accompany her to see her mother. It's pretty shocking as we see Mita holding her hand, stepping deeper in the river, the same place Kii's mother committed suicide. If not for the brother to pass by and stop them, both would've seriously lost their lives. Mita obviously doesn't care what happens to her or other people around.
But there are parts where I cheered so hard for her lol. Especially this scene where she starts throwing the mother's belongings into the garden and burn them - as ordered by Yui. I was like " YESH! BURN THEM ALL!" I really feel that this part is necessary for the family to face the truth. The family's been trying to pretend like nothing's changed with the mother's gone, and nobody truly explained to Kii what it means to die. So way to go, Mita!
After the little melodramatic moments, which honestly, I wasn't really concentrating much on because I'm not really into it, they continue to celebrate Kii's birthday and leave it all to Mita to take care of. I mean, she's got this magical bag where she keeps some of the strangest things ever! When asked whether she has candles and birthday card, she has them all. Hard to swallow, this part, but with how Mita's bizarre characteristics are up until now, I don't think we should be surprised any longer. So never question how that bag of hers just seem to have anything the master asks or how she doesn't feel the scorching heat as she reaches out to a burning metal box. I've come to believe that Mita doesn't feel anything at all.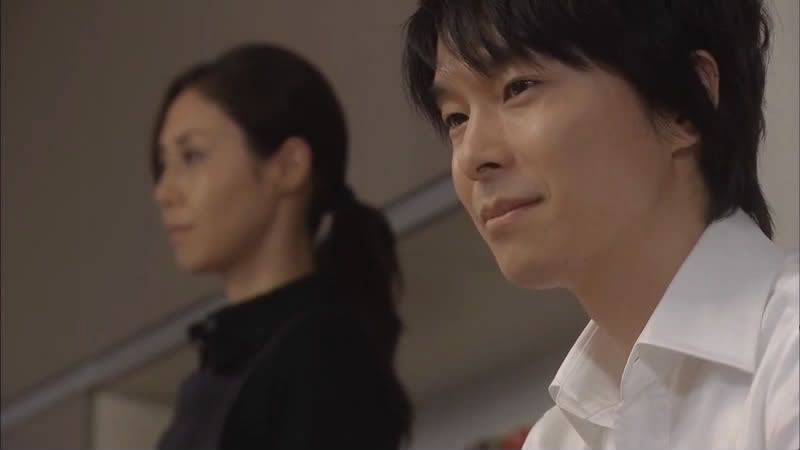 One thing I find myself not satisfied with is the lack of development on the father's behalf. My problem with him is he doesn't even act like the father! He's so indecisive and doesn't know how to control or do anything worthwhile for the kids. And what's with sending your housekeeper over to question your own sister-in-law instead of asking her yourself? He's such a weak person I don't feel any pity for him. I won't be surprised if the kids can just live on idly without him around. And Urara doesn't have much screentime too despite being one of the mains. Well, the thing is, having watched Rebound, I find myself not as critical about her anymore, so I don't mind watching her in this show. Her character's not annoying yet to turn me off at this point. It'd be a waste though if all she does throughout the drama is to show up every now and then and disappear.

Finally, definitely one of the more interesting shows this season, but let's hope it doesn't get too stale when they run out of ideas in the later episodes. I mean, how much problem there is to have in a family? Of course, it's always a pleasure to have Nanako back in dramas, which she does rarely nowadays.And she nails the character so perfectly that you can't help but root for her, whatever her actions are lol.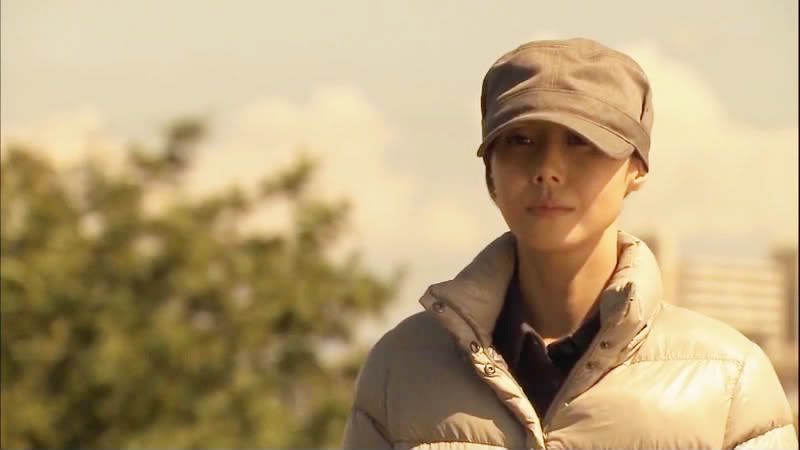 Rating: 8.5/10