Summary:
Wakaba missed the engagement lunch when she decided to meet Sota who was drunk and upset with his actions regarding Pitaro and Ririka. Hinata's mother then questioned her whether she was serious about the marriage to Shindo.
Why is it that grown-ups are constantly laughed upon by the young ones in this show?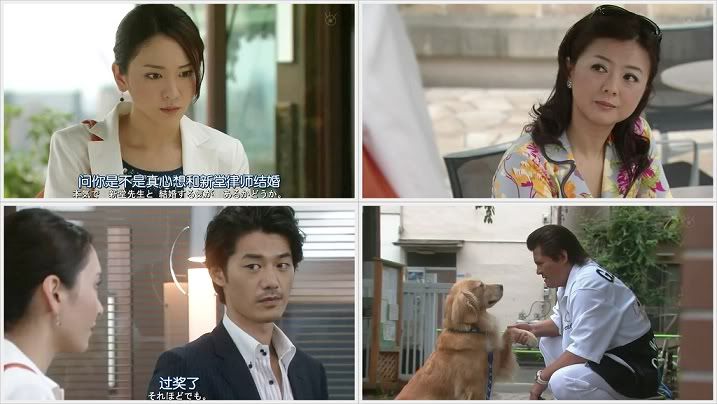 Wakaba lied to her colleagues that she stumbled into a person who was hurt and somehow saved her. What a twisted story Wakaba...it's about time you face your honest feelings!
And omg! Hinata's mother was in the same school as the Headmaster?! That was random.
Shindo then asked Wakaba to bring along her father for a meeting with his mother in order to discuss about the wedding.
It's such a shame to know that Wakaba is humiliated of her own father. She didn't even keep much contact with him!
But only when Shindo insisted that she invited him over, Wakaba had no choice but to send a telegram to him, not without a catch though. She actually wrote to him to find an excuse not to come.
Such a dreadful daughter!
What I find rather surprising is also when Wakaba's Boss treated her father very well. She has definitely changed for the better over the course of the last few episodes. But such a pity that Wakaba is still pretty much static till now.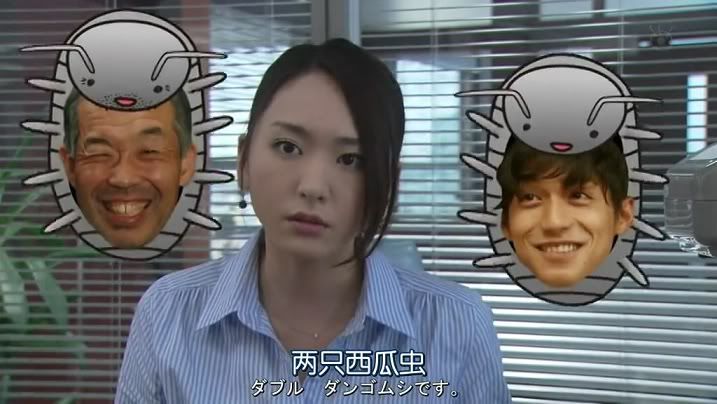 Plagued by Double Pill Bugs
It was Wakaba's turn to take care of the kids. But after realizing she still had work to do in office, she left the kids with the father.

So it looked like Shindo's mother hired someone to investigate on Wakaba's background. Wakaba found that her father had again, been cheated in a business venture. But the debt was cleared by Shindo's family. Wakaba then scolded her father for making the same mistake over and over again.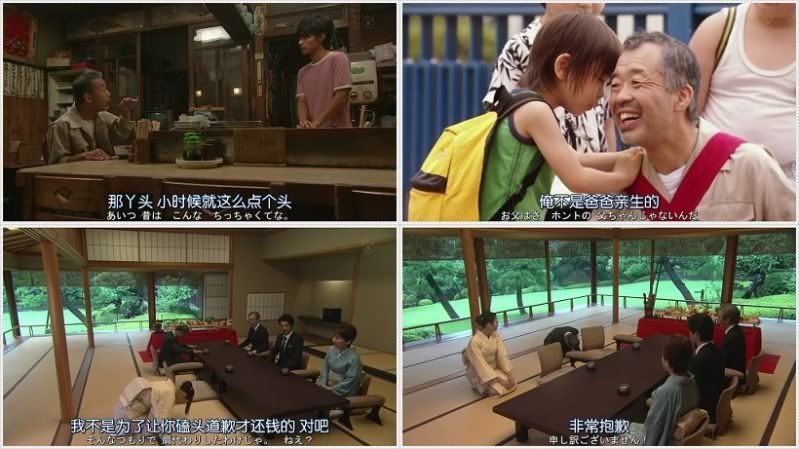 Awww...Wakaba's father actually saved some money for her!Never mind if the amount's not much, he did it for the last 24 years without fail, it's the heart that matters!
The debt collector from the past came to visit her again. Though he didn't ask for anything in particular, Wakaba offered him the account book her father gave her so that he won't come near her of her father anymore. How could she possibly do that?! That tiny account book was one her father had kept by his side, hoping she could somehow use the money when she gets married and she just gave it to somebody else?

It always takes people like Pitaro to make her realize her mistakes. The random amount her father deposited into the account - 2705 yen was actually Wakaba's weight when she was born. Having heard that from Pitaro who found the health record booklet her father left at his shop, Wakaba rushed back to the debt collector to get it back.
I noticed something. Her father's really muscular! lol...

Thoughts:
Despite how much I disliked Wakaba in this episode, for being so harsh on her father, I have to say, this is one of the MOST TOUCHING EPISODES. It indeed moved me especially during the end when Wakaba recalled her happier memories with her father. Life wasn't luxurious for them, but they were content and happy, just being with each other.
Rating: 9/10