Note: The last whole week I've been focusing on dramas because it's mostly the finale week and there are only 2 dramas left which are still ongoing or reaching the final episode this week. For example, Don Quixote and Jiu – final episode's coming up. As for Soredemo Ikite Yuku, it's finished and I've basically seen till the finale, but haven't blogged about it because I'd like to re-watch it with proper subtitles soon. So until the subs are out, I'll be posting on the others first. The same goes for Zettai Reido, still awaiting subs.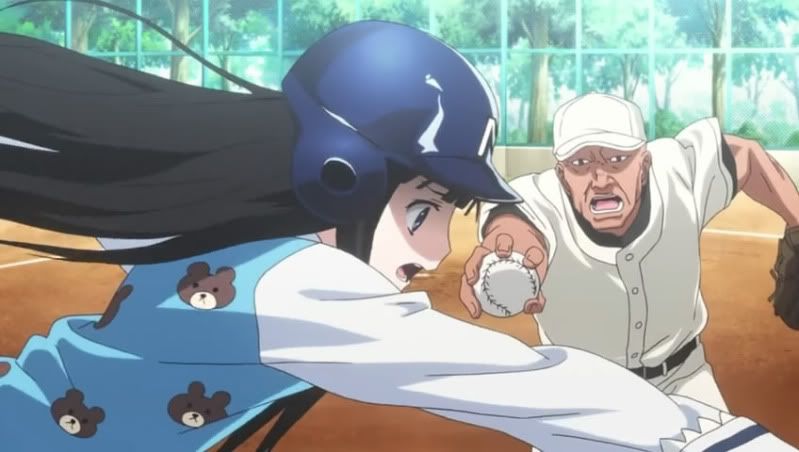 Alice in action!
So time for some anime catch up! This episode of Kamisama is basically a filler. It's got no case to work on or anything dramatic unless you consider a baseball match is. Well, nevertheless it's still amusing. At least you get to see Alice clad in her baseball uniform with the cap and stepping out into the world in action! Rare scenes of course considering how she's always cooped up in her air-conditioned room.
I think how it all begins is quite hilarious. So the guys want to help save this arcade they've been frequenting from the boss who wants to raise the rent. And somehow, the baseball match they suggested is meant to be some arcade game using cards, but the boss has a whole different idea about it. In the end, they find themselves in a real baseball match against the boss's team.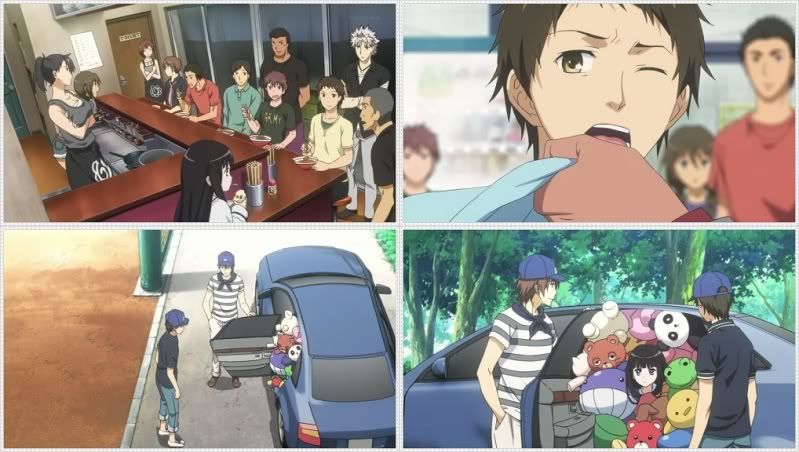 Most of them have no experience in baseball whatsoever but they all chip in their own ways. The girls become cheerleaders while Alice herself volunteers to be the coach. A coach who stays inside the car, with fully tinted glass, stuffed with soft toys. Yes, a coach like her will help them win the match lolz…(eyeroll)

Overall:
Despite the lack for a real case and drama, it's still a pretty good laugh, especially when Alice appears. Her antics with the soft toys and how she can't stand under the sun for too long are really quite entertaining. I'm not familiar with baseball so I can't really get the rules or what they're doing so maybe that's why I can't fully appreciate the tricks Alice and Narumi use to win the game.
Rating: 7/10 - forgive me for being weird to think they all look great wearing the same cap xD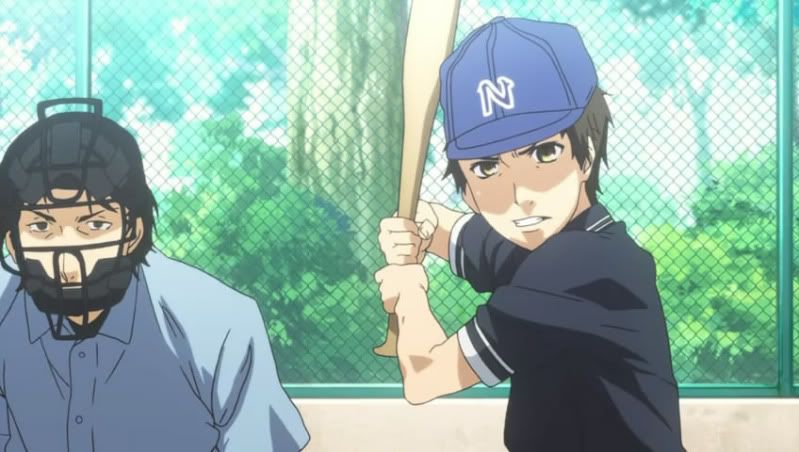 the only one who can save the game