I'm still trying to get over that longing feeling after watching the finale for like an hour plus already but it's still lingering around. Frankly, I'm thinking what to look forward to next Monday because I remember just waiting for Mondays to come so I can have another dose of LeonxHaruxMiwa. Now that it's really over, I'm kinda left wanting more but I'm rather satisfied though with the finale. How it ends, is kinda predictable and we just know it's gonna happen that way, the best outcome for a show like this, so I've nothing to complain or fret about.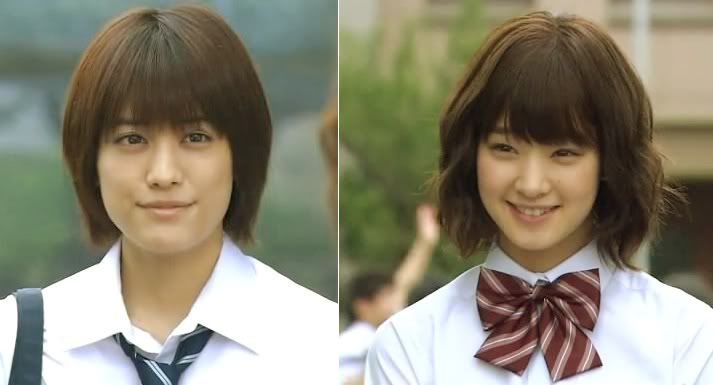 Miwa and Leon! I knew Leon wouldn't mind Miwa's condition. Initially Miwa thought that Leon would accept her just like how he accepted Haru, but Leon added that for him, the way he sees Haru and Miwa is different. For him, Miwa makes his heart race faster. LOL good one, Leon. That alone was enough to touch Miwa haha…
Miwa's father was troubled by the fact that his wife's gone somewhere without leaving a proper message or reply any of their calls. I'll say Miwa's father managed to gain much respect in the finale and I somewhat feel pity for him. Although he was portrayed as a very busy father and leaves the household matters including her daughter's issues to his wife, however, he's not the ignorant type. In times of crisis, I feel that he's trying hard to mend things and get his family back together like before. He may be a bit gauche, awkward and not the most loveable one in the show, but in the finale, he changed for the better in his own manner. Sorry I'm kinda steering away from the topic lolz…I'll get back to the father after the mother's issue. So he left messages asking her to meet at their proposal venue. I think it's sweet that it's their anniversary lol. Finally the mother did appear and that awkward but heart-warming hug he gave Miwa and Naoko, sealed everything for me. He's gained my newfound respect for his character.

Now onto himself, another thing that added to the newfound respect was the scene between him and Haru. Rather surprised that he actually found comfort in sharing his troubles with Haru (at the café). I never thought he'd do that but it's a first step to facing the reality that is in front of him at that very moment (family crisis). After the little chat, they stumbled into some annoying students who teased him, saying it was unbelievable for him to date Haru etc…When he asked what do they mean by that, they said something that triggered him – Haru's body is abnormal. He then got into a fight with them and after the part where he saves Haru (despite getting beaten xD), I feel the show's finally gotten him his own arc and the gentle/kind side of his character (though limited considering it's the finale lol).

Meanwhile, Kenji told his dad that he'd meet up with his mother and sister. Dad was surprised and said he'd go with him together, but Kenji insisted on seeing them himself. He also added that he likes Haru and asked his dad what he thinks of him. His dad finally said that Haru's a good person. And that finalized the Kenji's inner conflicts and his dad's problem accepting Haru.

Kenji's dad went to Haru's house to apologize for the things he'd said to him back then. At the same time, Haru's family was preparing a party to celebrate Miwa's parents' anniversary. Funny how Kenji's dad was kinda dragged into the party too lol. This was also the first time the casts all gathered, the only one's missing was Kenji! Why did he have to go see his parents at that particular time? Sighhh...if only he was there, it'd be complete! But it's okay, the guy's got his issues to solve.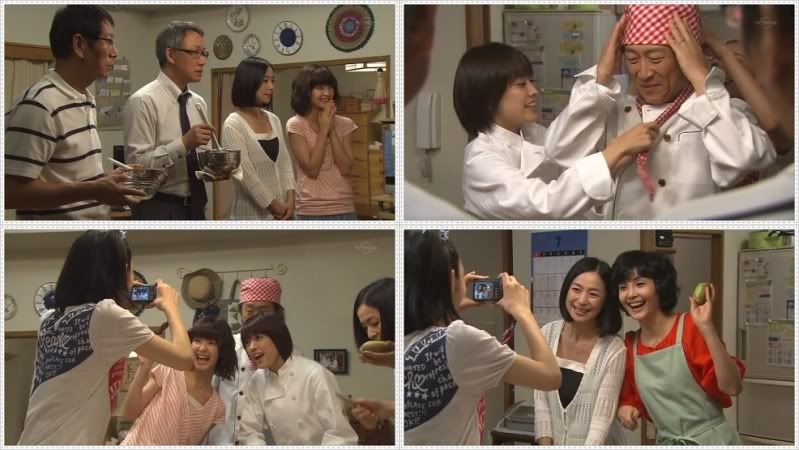 They all gathered and prepared the cake together. Haru's father also announced that he'll become a patissier and Haru will help him in the shop. Then everyone's happy to hear the news.

During the party, Kenji made a call to Haru, telling him that he'd seen his mother and sister.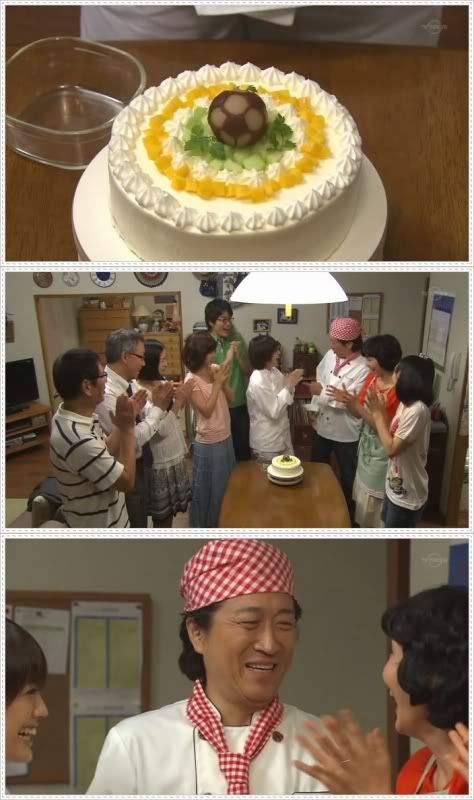 OMG I really love this scene where Leon meets Miwa's parents for the first time haha...that shyness but proud face of his as Miwa clung on him, introducing him.
And of course, what about Haru? Well, his school was about to take action for the scuffle he caused in the previous episode, however, oh how shocking, the male teacher actually supported Haru! Guess he'd come to realize that Haru's just a human being too, like them. I don't know about the female teacher though, but who cares about her haha...
Haru gets to wear his desired uniform! lolz...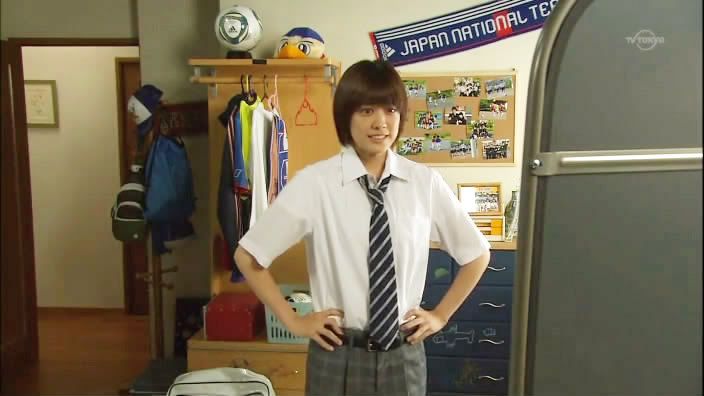 that's a bit oversized though haha...
Overall thoughts:
Definitely one of the best this season, unique theme/plot, great casts and satisfying ending (the manga's still ongoing though), will there be a special haha, nah...Basically, it's worth watching, expand our knowledge a bit about certain issues the public tends to avoid or considered taboo. I for one is hoping for more of this type of dramas to be shown in the future. Fukuda Saki and Gouriki played their parts very well, including the others. And oh! I didn't realize who's the actress playing Usami till few days ago...it's actually Rina Takeda (High Kick Girl, Karate Girl). No wonder she looks familiar. Usami's a really minor character but she did make it rather memorable, with limited screentime. Well, I hope you guys enjoy the show as much as I did. Certain parts may be bit draggy (maybe I'm the only one feeling so) but it's certainly one of the good ones this season.
Overall rating: 9/10