Takeda is sent to the hospital and the guy who pushed him lies to his daughter that her father has been drinking and slipped down the stairs. Oodate's husband is on duty and saves him but whether or not Takeda wakes up depends on his progress. Following the event, Oodate and the rest of the forensic members gather and Takeda's daughter finds the threat mail on his phone. So then it becomes clear that someone is threatening Takeda and it has to do with getting rid of Oodate.
It doesn't take long for the culprit who sent the mails to Takeda to be caught. Though I thought that it is kinda fast and abrupt that the two guys (below) happen to see Yoshiro's phone, the scene is funny xD But Yoshiro still doesn't reveal his real reason for doing so, other than saying that he is threatened. So, his side of story is still in the dark.
Never ever open any mail with your friends around lolz
And finally! Kamatsuda breaks up with Nakura! Were they even together in the first place lol? But yay! for standing up on your own beliefs, Kamatsuda!
the villain behind all the mess?
While Kamatsuda's relationship is wrecked, Oodate also finds herself on the verge of broken marriage. Her husband has been keeping a facade and finally reveals his stress.
Wow...I've not seen Oodate shedding a single tear! Oh wait, she did in the episode when her son was kidnapped, right? But a woman with the heart of steel like her, such a rare occasion! This time, it's between her and the hubby. I don't blame him though. With the way Oodate works from day till night, giving her utmost attention to either work or son, and less on the husband whom she takes for granted, this is bound to happen.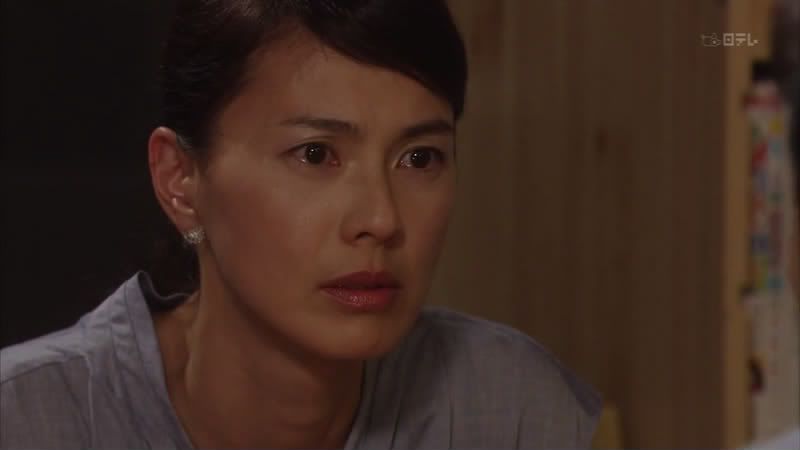 You know what...I was actually thinking that Oodate's husband is acting weird and suspicious till the point that I thought he has to do with Takeda's case too. But it looks like the writers make it seem like it to get us confused xD Good one though!
Towards the end, Oodate tells Kamatsuda about the envelope Takeda gives her. They find a USB and a key. The USB contains all the true autopsy reports which Takeda has issued false reports before.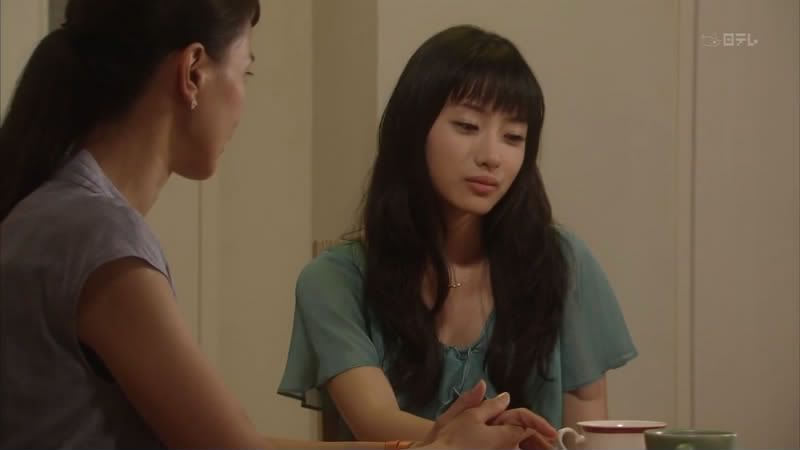 rare sharing moments between the two ladies
Thoughts:
The episode's not bad but some parts were definitely draggy especially the USB and key part. Why do they have to wait till the end of the episode for it? The moment Takeda is admitted in hospital, they should've opened it. And what's with Yoshiro's case? I mean, they didn't even interrogate him? They just let him escape? Kamatsuda, where are you? But despite that, I like how Kamatsuda finally comes to her senses about Nakura. I think overall, I'm most satisfied with that. Next week's episode seem to be pretty intense~
Rating: 8.5/10