Case no.2 begins with a former yakuza running away from the bad guys, and then calls his daughter to escape with a bag at home. Her daughter, Meo, a half Thai, then goes to Alice, introduced by Hiro for help. The bag holds an alarming amount of 200 million yen and after an effortless search on the computer, thanks to hacker Alice, Meo's father was laundering money for a his former yakuza group as a condition for him to leave the business. However, something went wrong in between, and 100 million was missing.
Meo tries to solve the case by herself and arranges a meeting with the yakuza group. She wants to exchange money for her father, alive. But Narumi arrives in time before she was caught and the money lost into the wrong hands. Thanks to another Yakuza leader, the white haired guy, Souichirou or also known as The Fourth brother, brings along his gang to beat up the bad guys and saves both Meo and Narumi.
Narumi then decides to share sake or in other words, form brotherhood with The Fourth. How this came about was kinda beyond me though. Was it just out of gratitude for saving his life or really because he wished to be stronger in order to protect Meo? Befuddled.
before the Brotherhood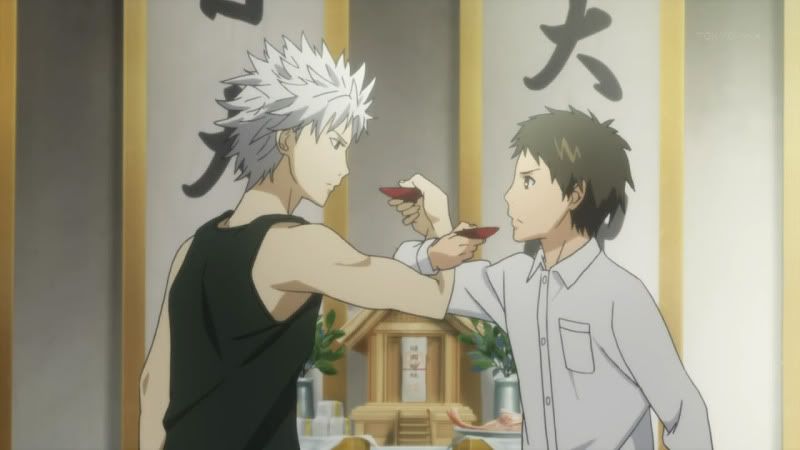 I'm sorry but this looks so gay!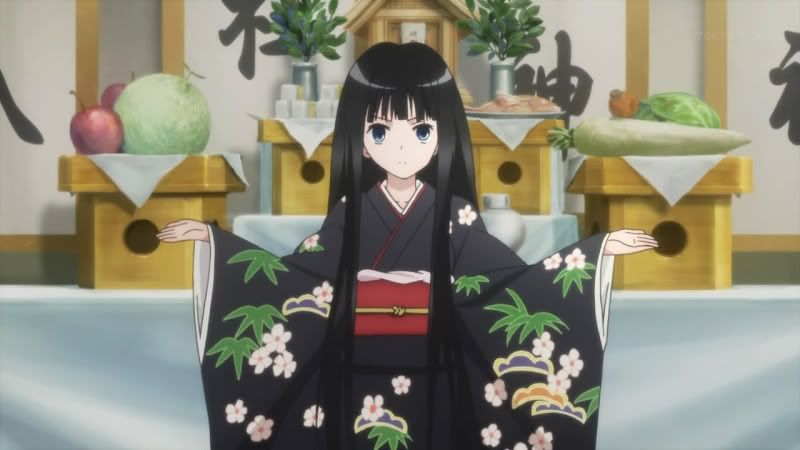 Sister Alice (the irony) commencing the ceremony
and ROLF at him getting punched by Tetsu by mistake xD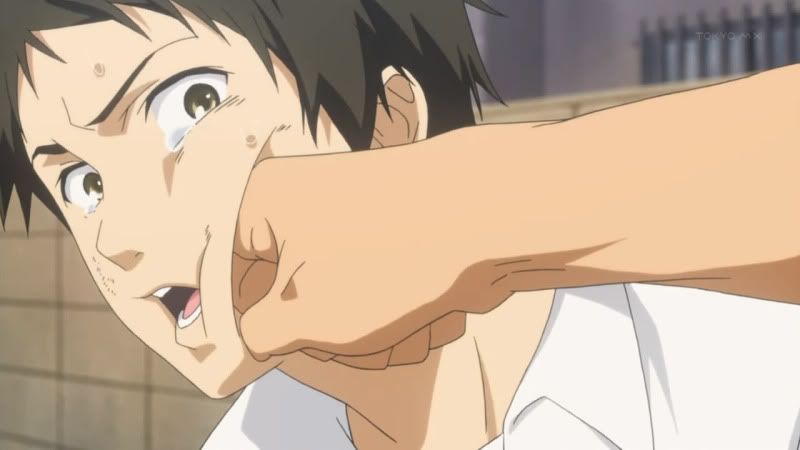 huh?! notice the tears forming by the edge of his eyes, awwww
Overall, it's a rather long case. I was thinking it'd be episodic, case per episode kind of theme, but it looks like it can stretch to two epis. The case wasn't as good or suspenseful as the first. Still, Narumi did contribute in solving it. Not much of Alice needed this time. But before ending the post, enjoy!
Rating: 7.5/10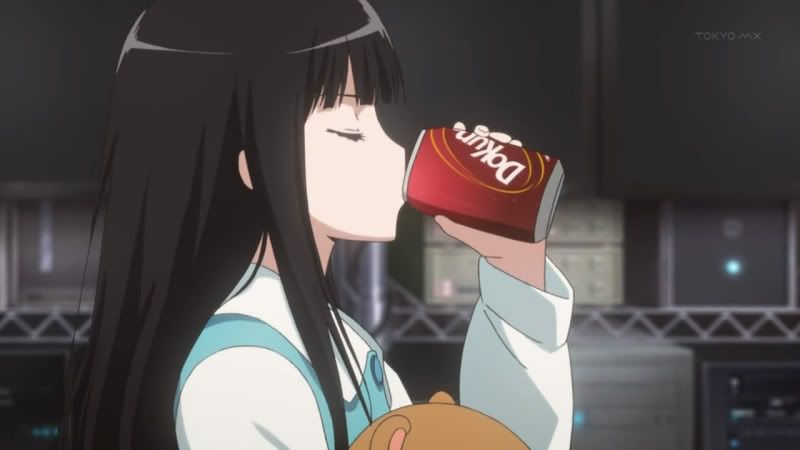 nothing beats Dr Pepper!!!!!!!!