Wasn't planning on watching this but since it's subbed (thanks to subber from d-addicts), I thought why not give it a try since it's some sort of SWAT team style drama. Just that in this case, it's called Special Investigation Team or in short, SIT.
Kuroki Meisa stars in this police suspense drama, based on a manga, as Isaki, a serious policewoman who spends time practicing judo with her team mates, or in gym OR in her own investigations. She doesn't care what others in the team, or practically anyone thinks of her, and she drives a bike.Basically, she's not someone you want to mess with.

In contrast, there is also another young woman in the same team, working as negotiator. Misaki (Tabe Mikako) is a kind-hearted, soft-spoken woman who tries to befriend her but was literally ignored.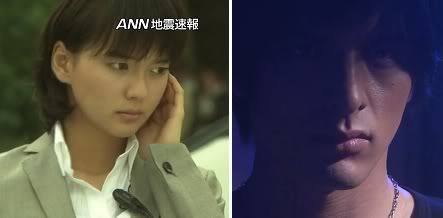 Thoughts:
First episode was okay, but I just thought the 45 mins was bit too fast and nothing much happened. When the credits rolled, I was taken aback. Maybe I anticipated too much in this drama, because frankly I was hoping for more action since it's SIT. But I was a bit disappointed when so little action was offered. The next episode seems to be more action packed though from the looks of the teaser. That said, I will give this a chance and watch a couple more episodes. Rating for this first episode: 6.5/10.