Summer festival is here and so the girls are to choose what to do on that particular day. Ohana's class decided to organize a Princess Cafe, basically a maid cafe. As expected, Yuina becomes the leader, while for the cooking department, Minko was put in charge. Though reluctant at first, the moment she heard that Tohru might come visit the festival, she became very diligent in preparing the menu and everything.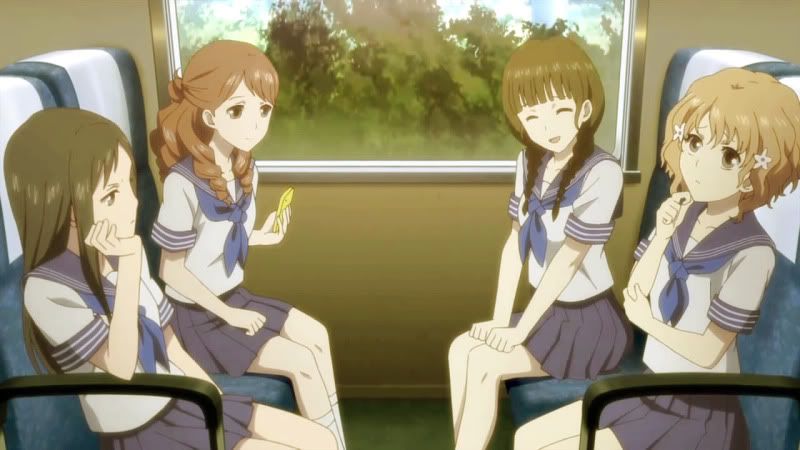 Ohana had this totally weird dream of her being the maid together with Ko-chan.
Okay, the scene is disturbing to say the least, watching him cross-dress like this. It totally ruined my image of Ko-chan. Like literally and totally. I'll never look at him the same way, ever again, thanks to Ohana's distorted imagination.
wth...
Ohana offered their famed Kissuiso's old costumes...and the girls all drooled over how cute/kawaii Yuina looks.
*eyes roll*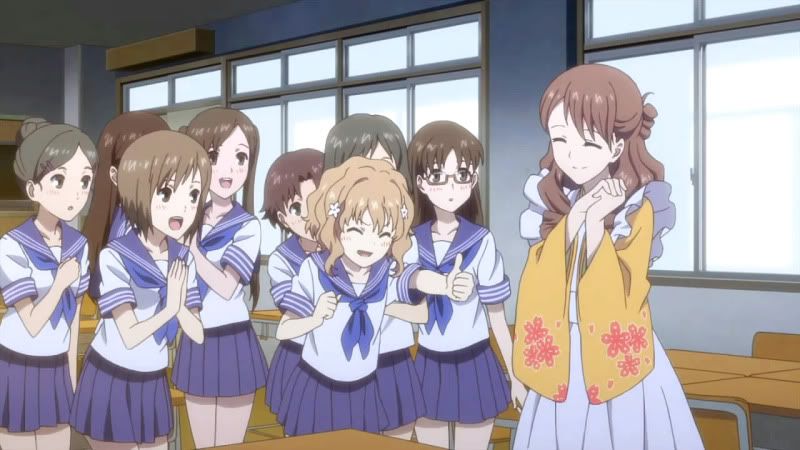 The most interesting part though was the
FIGHT, yes THE FIGHT OVER OMELETTE RICE!
One of the classmates wanted it so badly because her crush likes it. Minko insisted that they scrap off the omelette from the menu because with their limited ingredients, there was no way they could produce quality omelette and knowing her, quality comes first before anything else. She defended by saying they shouldn't mix between work and love. Well said! I'm sorry but I totally agree with her on this one.
way to go Minko!
It's true Minko may not be a favorable character at all as she raged quite easily at anybody at anytime, but her harsh words make sense most of the time though. Except the 'balut' parts lolz...still pretty much clueless as to her constant bickering with Ohana xD