Summary:
So in the previous episode, Ryoma was slashed on the forehead by his bodyguard during the assassination attempt. The bodyguard then told him how he had waited to this day to take revenge on him for his brother. However, I think that was a lie. He obviously did it to try to protect Ryoma from really getting killed by Kyotaro. Jin then began the attempt to rescue him by drilling into his skull. This reminded me of the first episode in the 1st season, when he did the same to save Kyotaro. *btw...I was eating dinner while watching, and when I saw this scene, I was like O_O, stopped eating for a while before continuing xD*
How can that resist from being infected?
A clearer view of what they did to Ryoma's skull.
He did hang on for couple of days, but finally, after a quite...lengthy talk with Ryoma, he passed on. I think it's just impossible for Jin to defy factual history this time.
One thing I couldn't stand was Jin's rather...overly done crying scene. Especially the last bit. I was kinda sad watching this till the part where he cried like a baby, almost hysterical that I was turned off.
People would have mistaken him for being Ryoma's lover or something lol...with that, ends the Ryoma storyline. I was waiting for this since ages ago. Amazing how they delayed it till now.
While they were gone, the clinic Jinyu-do was accused of teaching other doctors to make counterfeit penicillin. They returned to see their clinic closed but later on, it seemed that the case was resolved already. The villain behind all these accusations was caught. Jin then realized how much they were suffering, while working for him. So he decided to close it down but the others insisted on staying.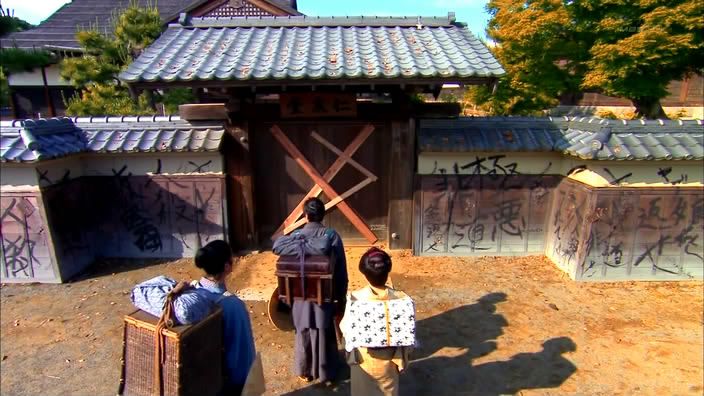 He and Kyotaro made peace. Case resolved.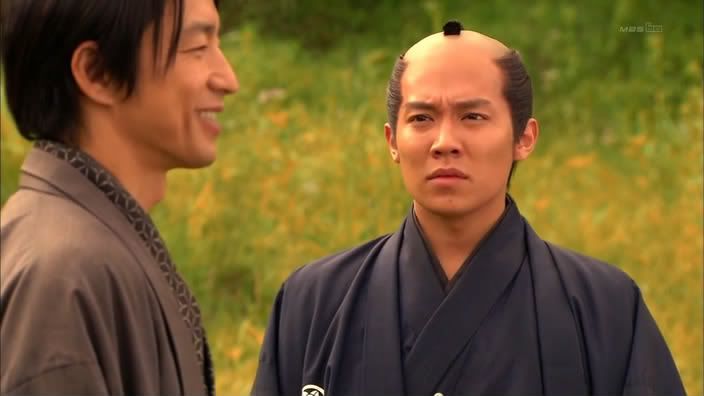 Jin now knew that the guy back in first season, who he himself operated on, the one with the tumor, was actually him. So the tumor will eventually lead to his death, probably. He decided to teach all his skills as much as he could to the others before that happens.
Overall, not an action packed episode. Kinda slow but I'm just glad that they ended the whole Ryoma thing and followed the historical facts. Now about Jin's tumor, if he didn't go back to his present world, which he did before, he wouldn't be saved in the Edo period, because no one could perform that surgery on him. So, does that mean he will be back to the future somehow??? If so, what about Saki?
I really want them to be together lol, no doubt. In the next episode, which is the final epi, 2 hours long, it seems that Saki was sick or injured or something. Kyotaro was asked to stay with the Tokugawa till the end, he shall fulfill his duty and loyalty. We see glimpses of Miki (Nokaze) in the future, but not sure what, just that she seems very much alive and healthy, as opposed to a glimpse of a guy sitting on the bench of a modern hospital, who I suspect to be Jin himself. He could probably somehow be back to the future anyway. But if he does, I feel sorry for Saki, being left all alone there.
Finally, it's about to end. I'm looking forward to it though. I want to get this series over with asap.xD