So in the end, Wakaba didn't confess to Sota, instead agreed hastily to Shindo's proposal, leaving Sota slightly or majorly heartbroken, but he has another huge issue to take care of.
I like the whole flashback scenes of Sota and Ririka. In fact, I find that I don't hate Ririka for what she's done to Sota and her only child, leaving them behind to chase her dream. She's just the opposite of Sota. Sota would sacrifice his own dreams for Pitaro, while Ririka, the other way round. Of course, the victim here is Pitaro but I just think there's no absolute right or wrong in their actions. This whole show after all, is about choosing between your dreams and other things that matter, family.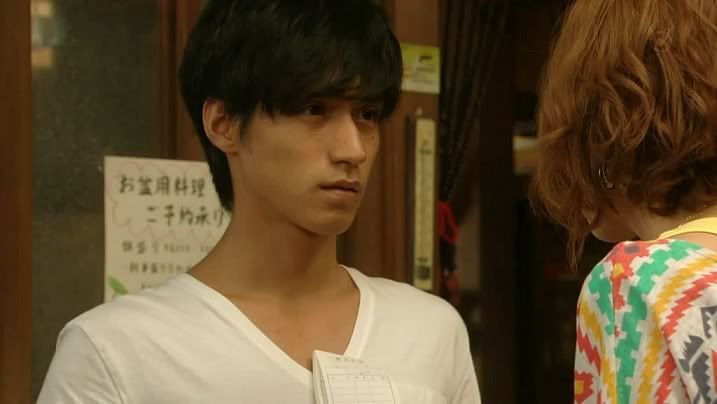 The scene between Pitaro and Ririka at the airport was touching though. Especially when he exclaimed that it's Mummy's smell when they hugged each other. Ririka finally shed tears, at least showed that she still loves Pitaro, but maybe not enough to abandon her dreams.
Little chickie is intimidated by Wakaba
Rating: 8.5/10
Thoughts: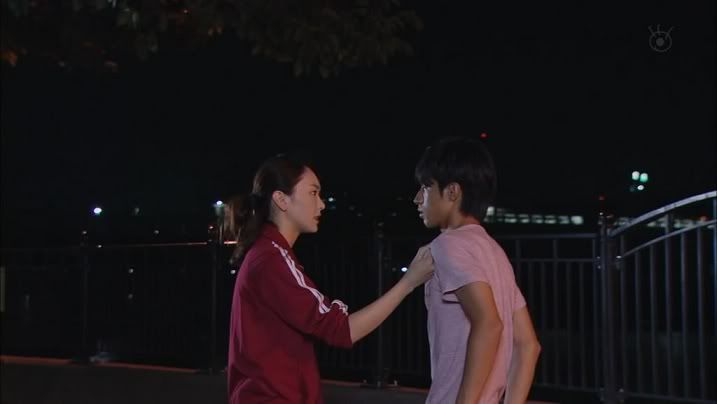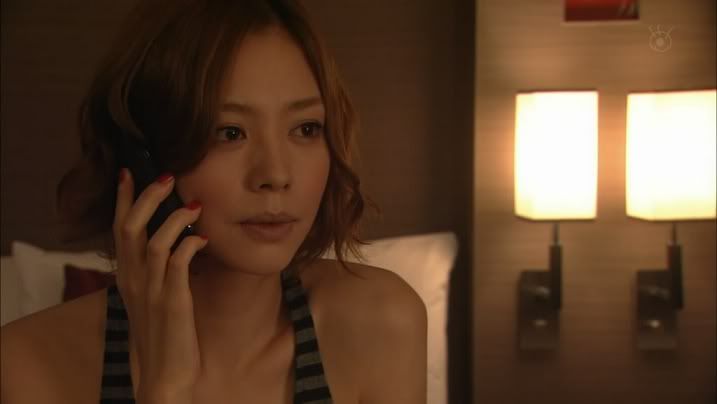 By the way, anyone knows the actress who played Ririka?